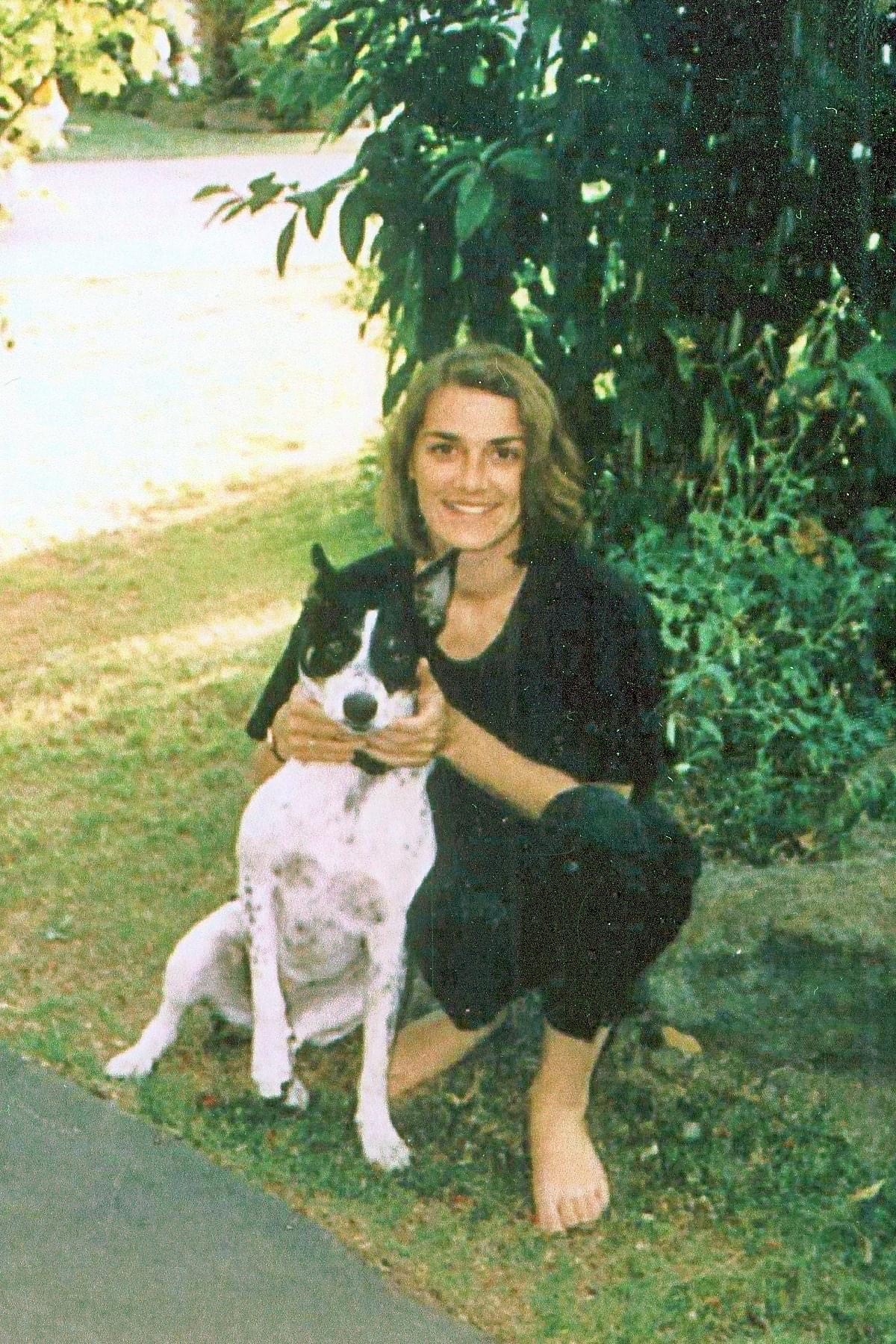 Tessa Randello
On Monday, August 19, 1996 Marcia Anne Ryan left her home on Larool Crescent in Seaford to visit her parents who were on their yearly, three-month trip to Queensland.

Marcia's older brother Tony first noticed something was wrong after checking the 33-year-old's answering machine, which he often did when she was away.
"She called my parents up on that weekend and said she wasn't feeling well but didn't elaborate on what she meant by that, and that she would drive down on Monday to see them," he said.
"Two days after Marcia left to see my parents, my mum Johanna called and asked where she was, I told her not to worry it takes a while to get to Queensland from home.
"Another day passed and a guy from Trafalgar left a message on her answering machine and said he found her wallet on the median strip on the highway near Darnum.
"I thought that was really strange, so I went down to the Latrobe Valley, picked up the wallet then went to the police.
"On Saturday there was a message on the answering machine from VicRoads saying they will have to tow her car which had been left on the highway for a few days.
"On Saturday, August 24, I went down to the car and found it on the side of the road, I broke in and checked it, but nothing had been disturbed, the CIU called me later that day and that's when I knew it was really serious."
Victoria Police said Marcia's tan Mitsubishi Sigma sedan with registration DUP002 was found abandoned on the Princes Highway near Moe on August 20 and her wallet was also found along the highway close to Darnum a day later.
The last sighting of Marcia was by a truck driver who offered her a lift at 11.50pm on August 19.
He said she was walking along the highway away from her parked car towards Morwell, but she declined a lift and the driver noted she looked to be in a distressed state.
On September 5, 1996, The Express reported a major police search was conducted along the Princes Highway roadside near Moe by 20 members of the SES, five task force detectives and members of police search and rescue the day prior.
Detective Inspector John Noonan said at the time it was important for Latrobe Valley residents to report any sightings or information they may have about Marcia.
The search intensified on September 26, when 150 police personnel combed the Princes Highway from Darnum to Morwell. The search included an aerial scan by police helicopter.
But, 24 years later, Tony Ryan and his remaining family are no closer to knowing what happened to Marcia and her loyal Heeler/Border Collie cross Ziggy, who was with her when she disappeared.
"Three years ago a Trafalgar woman came forward and told me that she heard a story from her brother-in-law that Marcia was buried in Moondarra State Park, I have had a couple of people tell me that, but it has never been confirmed," he said.
"You go through all of these extreme thoughts when a family member is missing, like when Jarrad Lovison's body was found for a while we thought it could be Marcia because they had not specified anything about the body, and I had to call all the police so I could get confirmation it was not her.

"Many people have contacted me with vague information, but I need specifics, I need that last piece of the puzzle to find my sister. I have even thought of searching the Moondarra State Park when I retire.
"We have worked really hard to find some details, we were doing contact tracing well before COVID-19.
"We would like an answer, without an answer you don't get closure.

"There is a six week period every year where she is front of mind.
"Her birthday is July 19, then Missing Persons Week on August 2 and the anniversary of her disappearance on August 19.
"People need to think about what the information they are withholding can do, my suggestion would be come forward to the police, it will save a lot of heartache for families."
Tony also pointed to another tragic event in the family's history which shaped Marcia's life in her younger years.
He said in 1980 his older sister Dianne was hit and killed by teenagers in a stolen car and 17-year-old Marcia was first on the scene.
"Marcia had a really hard time after that, she broke down but eventually picked herself back up and when she went missing had a great life, she was renovating her home, loved riding her motorbikes in the Dandenongs and was just very happy," he said.
Marcia was the youngest of five children.
Her parents Johanna and John have since died, as has her brother Mark.
Her brothers Paul and Tony remain.
Marcia's aunt and boss at the time of her disappearance, Thea Thomson, remembers her niece as a woman who simply loved life and her loyal dog.
"She was a beautiful person, I loved her dearly, she was working for me at W. Thomson and Sons when she disappeared and had been there for 10 years," she said.
"In the time she worked for us she was brilliant, a perfectionist, honest, reliable and you could trust her with anything. Marcia and Ziggy used to come over for dinner a couple of times a week and we would just play pool and enjoy each others company.
"She was fun loving, she used to love her motorbikes and scuba diving, she did a bit of anything.
"I thought a thousand things when she disappeared, I thought maybe she did want to get away from it all. But, that theory didn't fit because she left everything and she was very organised that way, little things like her toothbrush was at home and she was meticulous with brushing her teeth.
"Her bank account hadn't been touched.
"I found it very hard to believe that someone could take her because she was tough. These thoughts make the unknown hard, it really took me two years to get over her disappearance.
"Tony and I drove up to the (Moondara) state forest to look for her once or twice, he has never stopped looking and never stopped asking questions.
"Ziggy was amazing, never left her side.
"Marcia told me she would give her food in the morning and come home and the food hadn't been touched because Ziggy waited for Marcia to arrive to eat.
"Ziggy would protect her like you wouldn't believe. It was hard to think that if there was foul play that Ziggy wouldn't have fought back, she wouldn't go anywhere without Marcia.
"I'll never stop missing her, even when my sister, Marcia's mum, had cancer and she was on her death bed she had a photo of both her girls and told me 'I am finally going to know what happened to Marcia'."
Marcia Ryan's case remains open.
Yesterday marked the first day of National Missing Persons Week an annual campaign run by the Australia Federal Police to raise awareness of the significant issues associated with missing persons.

This year to commemorate the week the AFP has released a social media campaign I'll See You Later, documenting the experience of missing people's families.
NMPCC co-ordinator Jodie McEwan said she hopes the initiative gives both families and investigators answers to long-held questions, as well as provide the community with insight into the unresolved grief and loss felt by the loved ones of missing persons
"The short videos illustrate these are real people, with hobbies and dreams, who continue to live in the memories of those left behind," she said.
"They are more than just statistics or photos on a missing persons poster.

"We hope the community connects with these stories and if you have any piece of information – no matter how small – please contact Crime Stoppers on 1800 333 000."