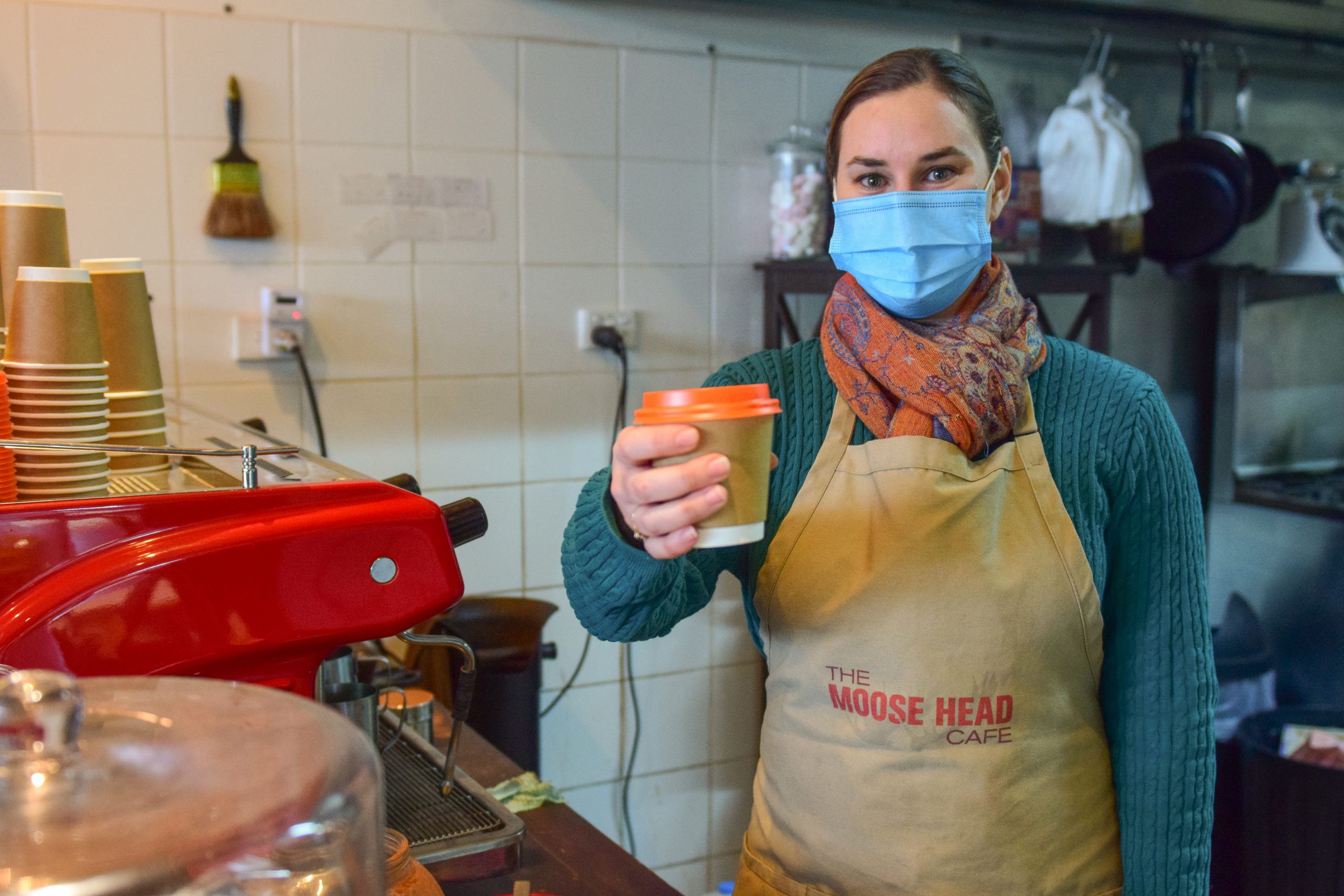 Tessa Randello
As regional Victoria returns to Stage 3 'Stay At Home' restrictions, many local businesses are coming to terms with the return of tightened rules around trading.

A return to Stage 3, which came into effect at 11.59pm last night, means restaurants and cafes will offer takeaway only.
Beauty services, entertainment venues and cultural venues will also have to close and community sport is off the table.
Stage 3 'Stay at Home' restrictions will be in place for at least six weeks.
The Moose Head Cafe owner Mercedes Pitcher said the return of restrictions was "heartbreaking, more than anything".

"Not being able to let people sit in again is a bit crushing, it feels like I am going back to just surviving," Ms Pitcher said.
"I worked out some of the kinks the first time, so I think it is going to flow more easily … I will start to change things if I need to, to make the business more viable.
"I haven't had anyone come in without a mask, so everyone has been really good about it."
Ms Pitcher will serve takeaway food and coffee at her George Street shop front and said she has no plans to close the doors.
Schnitz Traralgon owner Renee Gore said it was disappointing to have to return to Stage 3 restrictions, just as the store was "getting back into the swing of things".
"It is going to make things more difficult again, it was really nice to have people sitting in at the restaurant," she said.
"We will go back to doing lunch and dinner takeaway and dinner deliveries; it works quite well.
"The only thing we may look at changing is to try and add lunch delivery, but that is still in the works.
"The support the community gave us over the last lockdown was fantastic, and I hope everyone does the right thing so that we can get back to normal."
Moe RSL duty manager Cathy Ross said going back to takeaway only feels like "one step forward and two steps back".
"We will return to pick up and delivery menus seven days a week, the first time it took a bit of time to iron out the process but it will be smoother this time," she said.
"We have made a few tweaks this time, we will be open on Sundays which we weren't last time and now you can order through Mr Yum, which can be found on our Facebook page, so the whole order can be done online.
"It is dissapointing to return to takeaway only but hopefully everyone does the right thing and we can get back to dine-in."
On Tuesday, the state government announced support for businesses affected by the restrictions through the Business Support Fund.
Businesses in regional Victoria can apply for a $5000 grant while those in Melbourne and Mitchell Shire can apply for up to $10,000, in recognition of spending longer under restrictions.