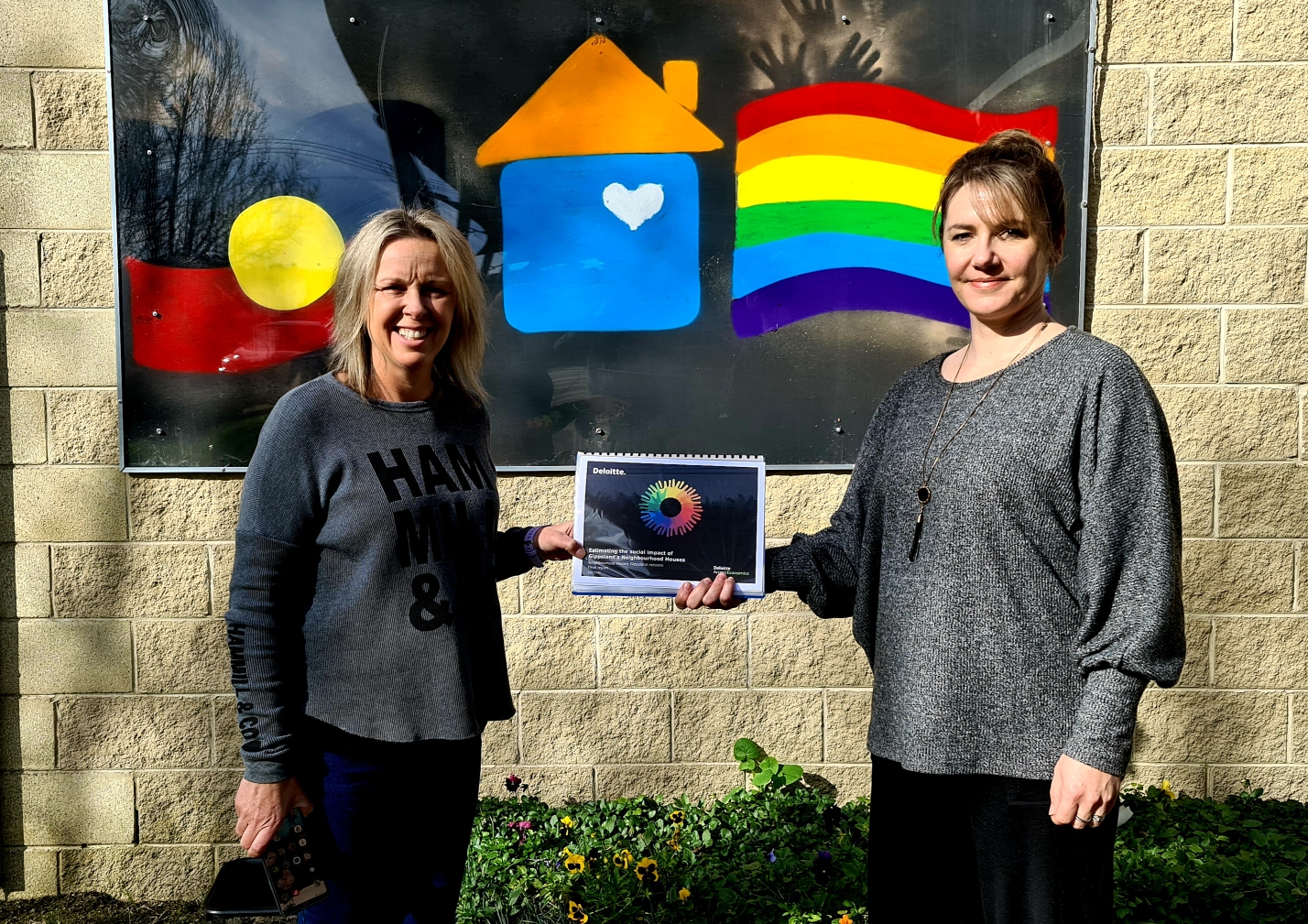 Kate Withers
A new report has found Neighbourhood Houses across Gippsland are providing exponential value to their local communities.

The report, conducted by professional services network Deloitte, revealed the 20 Neighbourhood Houses in the region have returned $2.78 in social profit for every dollar invested.
The estimated value of output between April 2019 and March 2020 has been calculated at more than $8 million.
As well as this outstanding financial return, the report also found the Neighbourhood Houses across Gippsland provided significant community benefit by building individual and community resilience, improved social participation, emergency relief and improved health and wellbeing.
Houses are often seen as safe spaces within communities that offer lunches, exercise classes, adult learning, community garden activities and arts and crafts.
But Neighbourhood Houses Gippsland network manager Antonia Halloran-Lavelle said the Houses offered so much more.
"In addition to these activities many Houses now, seeing the need within their communities, offer emergency food relief and are dealing on a regular basis with community members struggling with social isolation, loneliness, in addition to domestic violence and mental health issues," Ms Halloran-Lavelle said.
"Neighbourhood Houses play a vital role in their communities.
"The current pandemic is a clear example of this, volunteers
and staff from Neighbourhood Houses in Gippsland worked tirelessly checking in on community members, shopping, providing emergency food relief and collecting scripts.
"We connected with each other, listened to their community and responded swiftly."
Morwell Neighbourhood House manager Tracie Lund described the report's findings as "pretty astounding".
"Neighbourhood Houses are front-line responders in the community and we've seen them across the sector respond to emergencies," Ms Lund told The Express.
"This is really about immediate need, for example, during the first lockdown we were doing welfare checks, groceries and home cooked meals to those who weren't able to get out at that time.
"We know there's an outdated perception of Houses that they're a place where housewives go to occupy their time, and I guess the reality is far different from that.
"They're advocating in response to social and domestic violence, mental health, community isolation and emergencies.
"They're vibrant active hubs of activity that are responsive and reflective of their local communities."