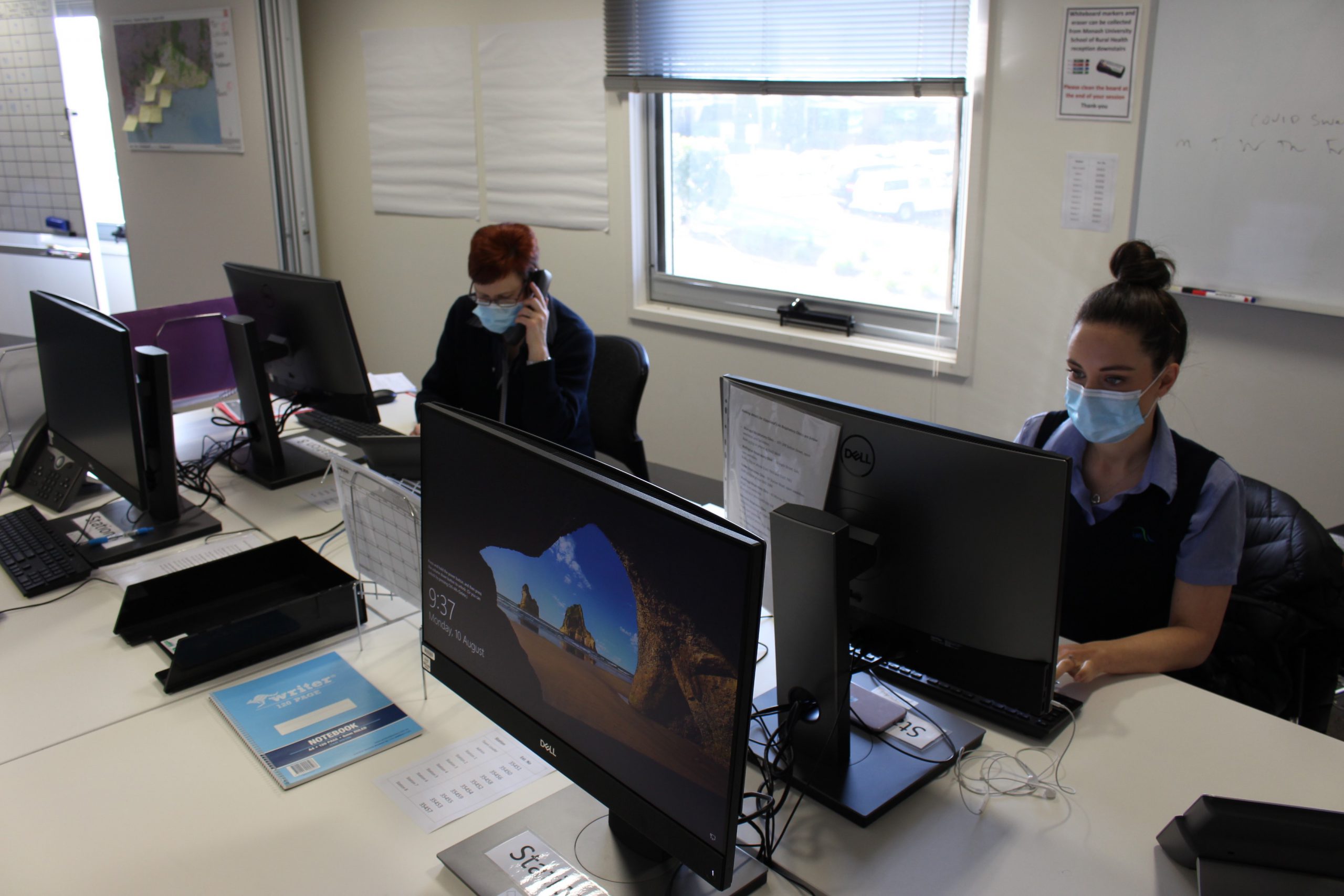 Michelle Slater
Latrobe Regional Hospital established a contact tracing team on Monday to assist the state-wide effort to track and trace the spread of coronavirus in the local community.

The LRH team officially began contact tracing this week, however they had previously been helping Department of Health and Human Services with other prior local outbreaks.
LRH chief executive Peter Craighead said it was a small team of about 10 at the moment, but he expects more clinical and non-clinical staff to be trained.

Mr Craighead said contact tracers were having an initial conversation with the person who tests positive to understand their movements and who they may have been in contact with.

"And then it's a matter of piecing together what can be a very big puzzle to determine who and how many people may be at risk," Mr Craighead said.
"The information that is gathered may lead to further testing of a workplace or even a community, for example the testing blitz in Orbost recently following a local outbreak.
"Hospitals across Gippsland are setting up rapid response teams to do this work."
Mr Craighead said this information was then passed on to the DHHS after which the department would hand out advice on taking future action.
He assured there was high degree of confidentiality in the gathering of personal information and "the tracing team is mindful of that".
"However, we know that in some cases where there is a risk to the wider community DHHS will decide to release details about the movements of a confirmed case," he said.
Mr Craighead said contact tracing was being done collaboratively with Gippsland health services.
LRH issued an expression of interest for clinical and non-clinical staff in the region to join the team, and smaller teams will be set up at other hospitals in the region as required.
"We hope this will reassure people across the region that tracing in Gippsland is happening quickly, given there have been concerns about the system being under pressure in Melbourne," he said.
"We are also fortunate confirmed cases aren't as high as they are in Melbourne at this point."
The local team is being supported by Barwon Health which is helping regional hospitals set up tracing teams and train staff.
LRH staff recently undertook the Barwon training program and they are now training other clinical and non-clinical staff at the hospital.
"While some of the team are responsible for tracing, others monitor the condition of confirmed local cases with the support of an infectious diseases specialist and physicians," Mr Craighead said.