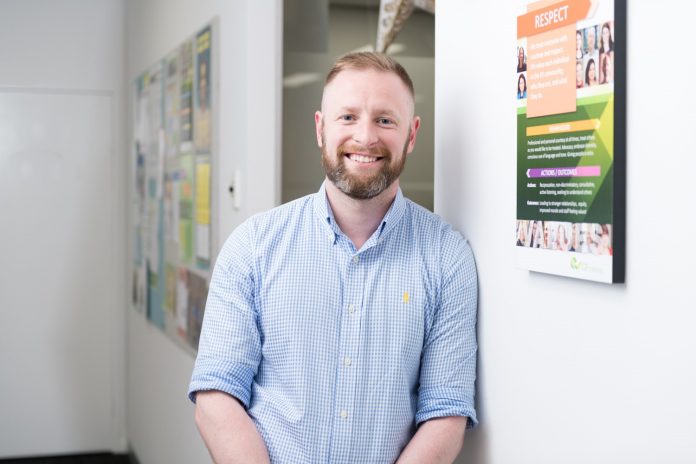 Cher Jimenez
An overseas-trained doctor who chose regional Victoria over the lure of the city has this to say about working and living in the countryside – you'll never regret it.

Dr Damian Hannon moved to Gippsland in 2018 after completing his medical studies in his native Ireland to practice as a GP for a local clinic.

The 31-year-old took the Eastern Victoria rural pathway to train as a GP when he moved to Australia in 2015.
"I lived in Tamworth in NSW and worked my way to Victoria" he told The Express.
Dr Hannon lived in Melbourne for a year, however decided to further his training in Gippsland to become a GP.
"I was lucky to live in a granny flat with a local family," said the Moe-based doctor.
Dr Hannon said the rural pathway required overseas-trained doctors to practice in a regional area for 10 years as a visa continued.
He said general practice was something that took him by surprise as he always liked the variety of emergency medicine.
But he felt that the lack of continued connection with the patient after that initial encounter in the emergency department was not something that was appealing to him.
Dr Hannon said there are some misconceptions around rural country practice among overseas-trained doctors that he wanted to dispel.
"We need to change the perception that the work is not interesting. We need to change perception that work is so challenging that people stay away and
intimidates people from applying," he said.
Dr Hannon said some doctors believe that working in a rural community will require a 24/7 schedule and that practitioners will have to do "multitasking" because of the lack of specialists in the area.
"That's not the case," he said.
He said there is a lot to be done to address the lack of GPs in the Latrobe Valley, including ways to encourage practicing doctors to stay in the area by offering support to their family members such as better schools and employment opportunities for their partners.
Dr Hannon said working and living in Latrobe Valley has opened his eyes to the benefits of country living, especially during the pandemic.
"I bought a property in Moe South and I plan to be here in the long-term, COVID-19 showed me the benefits of rural living," he said.
Dr Hannon said he also loved the warm welcome that he was receiving from his patients.
"It's great, I love it. People are really grateful for the care and they want to invest in you," he said.
"They often ask how long you're going to be here (and) the quality of medicine is really good, there's lots of opportunities to develop your skills."
He encouraged doctors to consider living and working in regional Victoria to know the many benefits it offers.

"Stop looking at rural living as an obligation but an opportunity got personal and professional growth. Look at me, I never thought I'd live on a farm," he said.