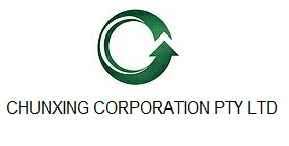 Michelle Slater
By Michelle Slater

Latrobe City planning officers are recommending that councillors should approve a permit to build a used lead and acid battery recycling facility at Hazelwood North.

Latrobe City councillors are scheduled to vote on the controversial planning application at a special council meeting on Thursday night at 6pm.
Planning documents state that the proposal is "generally in accordance" with planning policy and is within the guidelines of an industrial zone.
Company Chunxing is proposing to process 50,000 tonnes of lead acid batteries into 28,000 tonnes of refined lead per year at a plant on Fourth Road.
The council recommendation includes a hefty list of conditions outlining development, landscaping, environmental audits, amenity, decommissioning and engineering conditions.
Latrobe City received submissions from 93 community members or groups, which included 89 objections against the proposal and a petition with 4909 signatures.
This comes as the Environment Protection Authority had recently given a Works Approval for the project to go ahead, but the application still needs the green light from council in order to go ahead.

Council documents state environmental impact evaluations and the issuing of the EPA Works Approval deemed the plant would not affect the local community.
It said this had "demonstrated that the proposal should not have a negative impact on the health and well being of nearby sensitive land uses or the broader community."
"It is considered that the proposal would add to the economic base of Latrobe City through the construction and operation of an industrial use in an appropriate location," the documents state.
"In addition, the proposal would contribute to achieving resource recovery targets set by the state government through the extraction of materials from the ULABs for reuse.
"It is therefore recommended that a planning permit be issued, subject to the inclusion of appropriate conditions."

Chunxing is investing $40 million in developing the facility and will employ 50 people including laboratory staff and administration.

The application had been subject to rigorous community objection with fears of potential lead contamination affecting the nearby area, spearheaded by the Hazelwood North Action Group.