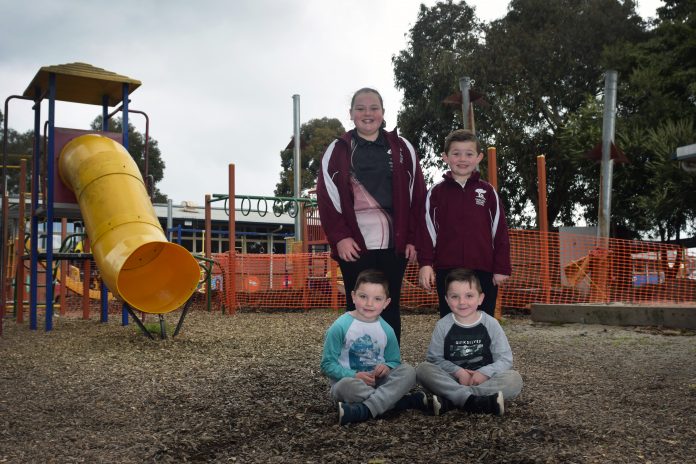 Tessa Randello
Churchill Primary School's campus is starting to look a little bit different.

Works for a new building, and upgrades to current facilities have started at the school.
The school was granted $2.634 million from the state government for new classrooms, administration building and student and staff toilet facilities.
The new building will also include cutting-edge educational design, flexible learning spaces, accessible building features, energy efficient design and materials and integrated ICT providing digital connectivity throughout.
Modular buildings are being constructed off-site while contractors preparing the school for the building's arrival.
Churchill Primary School principal Jacquie Burrows said the school has worked closely with the design team to ensure the new building reflects the school's vision and needs.
"It's exciting, it's been nice after this year to have something to look forward to and also the building is 50 years old so it will be great to have some modern faculties, toilets, admin area and four classrooms which will be designed flexibly so we can use it as we like," she said.

"That old building served the community well for 50 years but it will be great to have a modern building.

"Block A will be completely demolished over these school holidays and then they will start construction here, which has already happened off-site, then they will start to bring it all in.
"This building (which will remain) is relatively new and we have tried to tie in the new building with this one in terms of colours and the feel, we have gone for a natural tone because we have such great grounds so it really will be lovely."
Ms Burrows said the students also had a say in what the new building would look like and the amenities it would include to make sure it will be "fit for what (the school) needs at Churchill".

"The students are very excited. I think the school is going to look very different especially since so many of them have been learning remotely … only about 10 per cent are on site at the moment," she said.
"We should be finished on December 16, so our 2021 preps will get to enjoy a brand new building."

Labor Member for Eastern Victoria Harriet Shing said the ongoing infrastructure funding is great for schools in the area.

"As part of our ongoing school infrastructure funding, we're making sure that more schools across the region and the state have facilities that are bright, modern, accessible and fit-for-purpose," she said.
"Churchill Primary School's community is a step closer to having the great facilities that kids need to thrive, and that staff and teachers deserve."