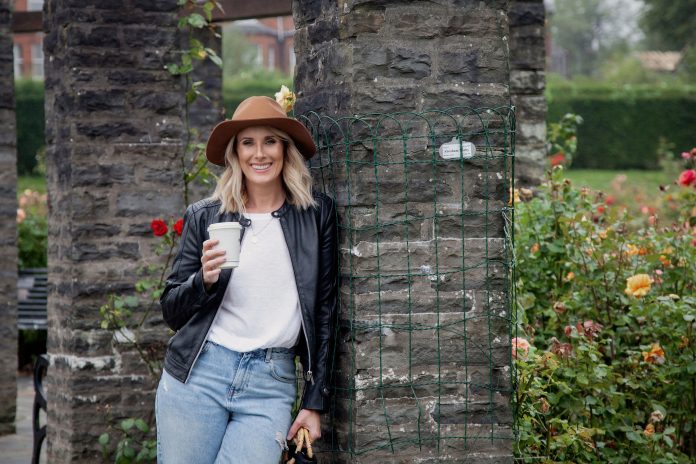 Hayley Mills
Returning home to Traralgon after living overseas left a local resident at a standstill until she became a member of the Femalepreneurs and is now one of 16 authors of their second book, 'The Elevation of The Femalepreneur'.

Casey Bird had been living in Belfast in Northern Ireland for the last 12 years working in human resources, studying nutrition while running her own online business she decided it was time to return home.
"I'd been over there for a long time and always wanted to come home. I felt I was at a little stalemate over there and I couldn't grow," Ms Bird said.
"I felt I had passion and purpose and I felt it would be easier to develop those things here at home.
The independent Ms Bird wasn't 'one to have a boss' and knew it was time to return home to focus on herself and explore new business ventures.
"I had been working in sales but I wanted to build on that and go to the next level and that is when I found the Femalepreneurs," Ms Bird said.
The online academy, Femalepreneur's taught Ms Bird the skills required to take that next step she was looking for.
"When I met them, they opened me up to a whole world of new skills," she said.
"They taught me how to build a business online, strategies, marketing techniques, social media techniques."
Soon after Ms Bird was invited to write a chapter for the second book released by the online academy.
"I'm a big advocate for finding things to better look after your health,"she said.
"I found it really easy to write the chapter, I have always wanted to write my own book and I think maybe this was my starting point. It wasn't a whole book but a chance to learn how writing the book goes.
When The Express asked Ms Bird what her chapter was about she didn't want to 'give too much away' but wanted to give readers a chance to find out for themselves.
"Without giving too much away, it's about choosing yourself, to put yourself first. I think as women we put ourselves last because everyone else comes before us and that was the purpose of my chapter.," she said.
"I wanted to give some inspiration to some women. It's OK to put yourself first even though it might mean you have to give up something you love, as difficult that may be. It's worth it in the end," she said.
The book also features a chapter from 15 other women from numerous walks of life from across the globe with Ms Bird the only author involved from the southern hemisphere.
"All different ages, all different backgrounds but all women that had a story about how they have transformed or had gone through a bit of hardship and come out the other side, battling mental health issues or girls like me who are wanting something more from life," Ms Bird said.
Ms Bird has now brought that 'passion and purpose' to life along with her new skillset with the opening of an infra-red sauna at her Traralgon home and continued on as a network marketer for Arbonne.
While restrictions haven't made the opening of a new business easy for the young entrepreneur Ms Bird hopes that this shows women that they can do anything and not to be afraid to try something new.
"I would hope that by telling my story it helps someone else," she said.
"It had been a pretty hard year and something inside me told me I needed to do this."