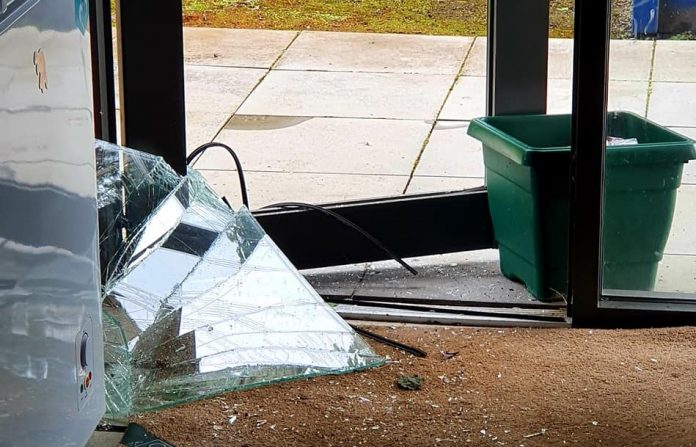 Tessa Randello
Team members at the Morwell Neighbourhood House arrived to find a shattered glass door and ransacked headquarters yesterday.

Around 4am a person appears to have entered through the storage room on the left-hand-side of the House, taking a few small items and making a mess of the Beattie Crescent property.
Morwell Neighbourhood House manager Tracie Lund said the break-in was a "gut punch".
"The really disappointing thing is that we give food away free for people in need … it makes no sense and feels a bit destructive," Ms Lund said.
"They took dog food, tins, toilet paper, but stuff that they can easily carry out and not worth much."
Ms Lund said the team did a fantastic job cleaning up the House while still ensuring safe access for visitors utilising services.
"The team have had to spend their morning cleaning and we were unable to access the storage room until the police had a chance to catalouge it and do what they needed to do there," she said.
"It has had a few disruptions in our usual service, but we remained open.
"The fact is cleaning up and fixing the door costs money to the House and that money has to be redirected from the support services that we provide. A break-in like this has much further reaching effects and impacts the community in a substantial way."

The Morwell Neighbourhood House has handed CCTV footage of the break-in to local police.