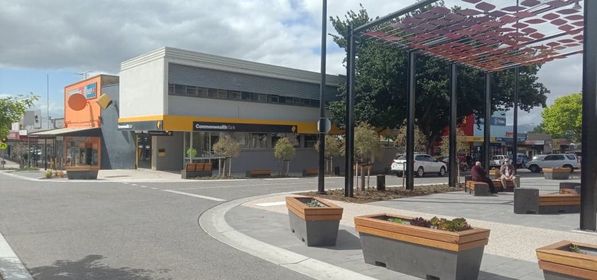 Michelle Slater
Another banking giant is abandoning the Morwell central business district as the Commonwealth Bank has confirmed it is relocating from Commercial Road to Mid Valley early next year.
CBA regional manager David Castle said the Morwell branch was "still fully operational" but would reopen with a "newer, and more innovative space for customers" at Mid Valley.
The relocation is planned to take place in a weekend, but the Morwell branch will continue to operate until the Friday prior to a Monday opening.
This comes after the ANZ departed Morwell earlier this year, forcing its customers to travel to Traralgon or Moe for their banking needs.
"We're investing in our presence in the Morwell community," Mr Castle said.
"We've found our new style branches are popular with customers and look forward to welcoming Morwell customers over to the upgraded branch," Mr Castle said.
He said the new branch will "showcase the latest in banking technology" including ATMs with instant deposit and coin deposits.