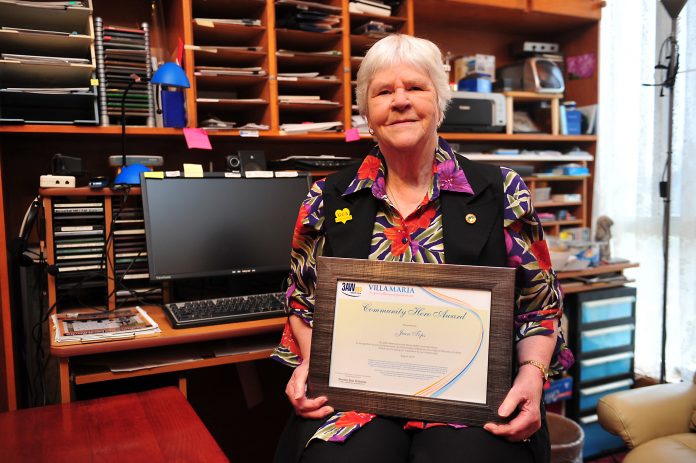 Cher Jimenez
Jean Tops, the founder and president of Gippsland Carers Association died last Friday at the age of 79.

Ms Tops, who established the organisation in 1997 in response to a need to support the country's unpaid carers in terms of peer support, education, information and advocacy, was a giant in the caring community.
At the time the GCA was formed, it was the only association of its kind in Australia.
Ms Tops was born on February 22, 1941 in East Gippsland.
She was thrust into the caring world when her daughter Moya was born with multiple disabilities.
Moya contracted the rubella virus in utero and as a result was born deaf, partly blind and with an intellectual disability.
Her granddaughter Lisa said age has caught up to her "nan", who devoted her entire life looking for ways to support the region's carers.
There are an estimated 27,000 caring families in Gippsland where many of the primary carers are in their 80s and 90s.
Lisa said up until a couple of years ago, her nan just kept going, prompting other members of the family to step in and help.
Lisa took over as association secretary and has been in the role for two years.
"A lot of people left that year and nan was really struggling and said she needed some help," she said.
"Even though she can't do it anymore she just kept pushing herself."
Lisa said the association had been losing members, including people on the management committee, mostly because of old age.
She also hinted at the possibility that
GCA may fold at the end of this year if membership numbers don't pick up.
Association treasurer Allan Hare has been tapped to replace Ms Tops as president.
He said an announcement whether GCA would continue to run will be announced during their annual general meeting, scheduled for November 25.
He said Ms Tops was hoping for young carers to come forward and become part of the association. GCA is self-funded and relies heavily on its $10 annual membership fee, although it also accepts donations.
"We'd like to get more people in the committee," Mr Hare said, adding that he was also 79 years old.
Latrobe City councillor Dale Harriman, who was a carer to his parents and brother who died of cancer, made a comeback to the GCA to offer his services.
Cr Harriman said he joined the GCA five years ago after he found himself struggling to find support while caring for his parents.
"I didn't know where to go or what carers are entitled to (and) the organisation put me in contact with the right people," he said.
Cr Harriman said Ms Tops was instrumental in putting the issue of carers "on the map" and championed their rights.
"It was never about Jean, it's always about carers which I think was her lasting legacy," he said.
Cr Harriman also encouraged local businesses to "come onboard" and help GCA to continue running.
"It's really important to keep it going," he said.
A requiem mass for Ms Tops will be held on Tuesday, November 10 at St Kieran's Catholic Church in Moe.
It will be livestreamed commencing at 1pm as attendance will be by invitation only due to COVID-19 restrictions.
Visit latrobevalleyfunerals.com.au for further instructions.