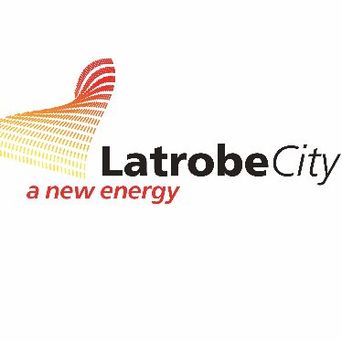 Gregor Mactaggart
The Victorian Electoral Commission has today announced the nine councillors elected for Latrobe City.

The list includes new faces in Melissa Ferguson and Tracie Lund.
Ms Ferguson edged out long-time councillor Darrell White in South Ward after the distribution of preferences.

In a head-to-head count, Ms Ferguson received 2737 votes (51.75 per cent) to Mr White's 2552 (48.25 per cent).
Ms Lund's decision to run as a candidate in Central Ward, where she works as Morwell Neighbourhood House, reaped rich rewards.
She attracted 2478 votes (27.63 per cent) to finish second behind former mayor and experienced councillor Graeme Middlemiss (2580 votes).
Ms Lund will replace Alan McFarlane, who was most recently the deputy mayor.
Mr McFarlane finished third with 1537 votes.
In the East Ward, the four incumbents retained their council positions.
Kellie O'Callaghan finished top of the polling with 6430 votes (31.68 per cent), more than double her nearest contender.
Dan Clancey, the most recent mayor, ranked second after attracting 2956 votes, followed by Darren Howe (2752 votes) and Dale Harriman (2563).
Sharon Gibson polled strongly in West Ward with 36.24 per cent of the vote (3602 votes), while Brad Law will spend another term on council after receiving 2690 votes (27.07 per cent).

VOTES (courtesy of Victorian Electoral Commission)
Central Ward
Enrolment: 12529, Formal votes: 8967, Informal votes: 367 (3.93% of the total votes), Votes counted: 9334 (74.50% of the total enrolment)
First preference votes

DARLING, Ella 871 9.71%
BOOTHMAN, Carolyne 921 10.27%
MCFARLANE, Alan 1537 17.14%
MIDDLEMISS, Graeme 2580 28.77%
LUND, Tracie 2478 27.63%
GIBSON, Pollyanna 284 3.17%
LONG, Dorothy L. 296 3.30%
East Ward
Enrolment: 25593, Formal votes: 20298, Informal votes:881 (4.16% of the total votes), Votes counted:21179 (82.75% of the total enrolment).
First preference votes

O'CALLAGHAN, Kellie 6430 31.68%
PRIGG, Ian 552 2.72%
MARINO, Claudio Giuseppe 829 4.08%
RICHARDS, Mark 1840 9.06%
LANGLEY, Jannette 527 2.60%
HARRIMAN, Dale 2563 12.63%
CLANCEY, Dan 2956 14.56%
HOWE, Darren John 2752 13.56%
CAMPBELL, Joanne 1849 9.11%

South Ward
A preference distribution has been conducted and the following candidate is successful.
Enrolment: 6763. Formal votes: 5289. Informal votes:115 (2.13% of the total votes).

Votes counted:5404 (79.91% of the total enrolment)
First preference votes
WHITE, Darrell 1746 33.01%
HOLM, Antoinette 972 18.38%
FERGUSON, Melissa 1285 24.30%
POTTER, Leanne 1286 24.31%.
Recount results for single vacancy after distribution of preferences
WHITE, Darrell 2552 48.25%
FERGUSON, Melissa 2737 51.75%
West Ward

Enrolment: 13286, Formal votes: 9938, Informal votes:257 (2.52% of the total votes), Votes counted:10195 (76.73% of the total enrolment).
First preference votes
DOHERTY, Alastair 1612 16.22%

LAW, Bradley 2690 27.07%
GIBSON, Sharon 3602 36.24%
MERSON, Anthea 2034 20.47%