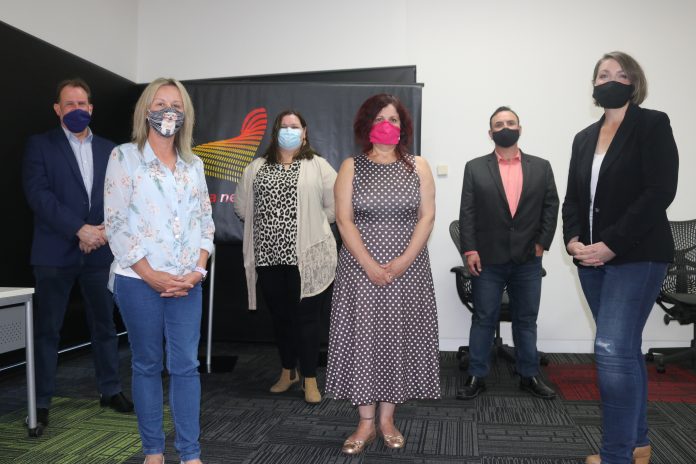 Michelle Slater
Latrobe City has welcomed two new faces onto council after the Victorian Electoral Commission officially declared the results of the local government election this morning.

Central Ward councillor-elect Tracie Lund joins South Ward councillor-elect Melissa Ferguson as the two newest faces on Latrobe City Council.

Other successful candidates include Graeme Middlemiss who was returned to Central Ward, and returning incumbents Sharon Gibson and Brad Law on West Ward.

East Ward remains as it was pre-election with incumbents Kellie O'Callaghan, Dan Clancey, Darren Howe and Dale Harriman all returning to council.

All councillors-elect will be officially sworn in by Latrobe City tomorrow and a mayoral election will be held later this month, ready for an ordinary council meeting on December 7.

Ms Ferguson's election represented a significant change for South Ward after she knocked-off Latrobe City stalwart Darrell White, who had been on local government for nearly four decades.

The first time candidate won on preferences after a re-count was carried out on Friday.

Ms Ferguson said the new council represented diversity with two more women joining the team, but she also paid homage to the outgoing South Ward councillor.

"I give my credit to Cr White for all his hard work. I think a councillor who has spent so long on council is not to be dismissed," she said.

"I'm excited, because community development and advocacy are my passions, I look forward to representing both those who voted for me and those did not vote for me.

"I want to give South Ward a strong voice."

Ms Lund said she believed her strong local profile as Morwell Neighbourhood House coordinator helped voters recognise what she could offer to Central Ward.

"I've been working in the trenches in Morwell for eight years, I have strong connections in the ward and a deep understanding of the challenges they face," Ms Lund said.

"I live in Traralgon, but all my work and advocacy is linked to Morwell. People have unfettered access to me at the neighbourhood house, I've built a rapport and trust with the community."

Victorian Electoral Commission election manager for Latrobe City Jeanette Gibson said described it as a "successful election" and polling officials had received a "good return" on postal votes.