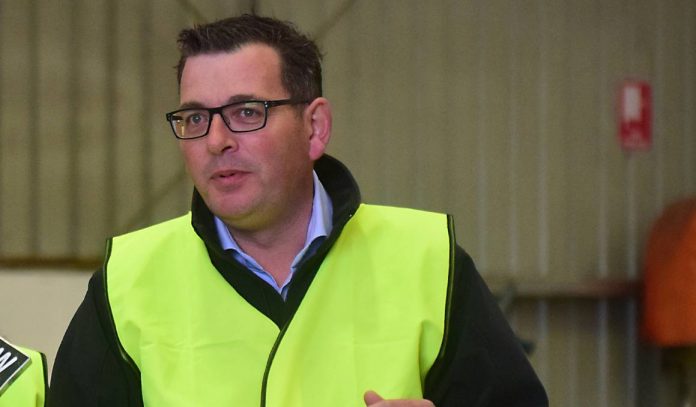 Staff writers
The Ring of Steel between Melbourne and regional Victoria came down on Sunday night.

It was part of a raft of COVID-19 restrictions eased after the state recorded nine straight days without any new coronavirus cases.
But mask rules remain unchanged, as does the "If you can work from home, you must work from home" approach.
As of 11.59pm last night, the "ring of steel" which separated the capital from regional Victoria was scrapped.

Key changes for regional Victoria include:

Premier Daniel Andrews said it was a significant moment for all Victorians.
"Victorians will be able to make up for lost time with loved ones," Mr Andrews said.
"Reflecting (on) the progress we've made – the State of Disaster will not be renewed.
"But because the virus is still very much with us, the State of Emergency will be extended until December 6 to allow the Chief Health Officer's directions to remain in force."
Mr Andrews also revealed a second phase of opening up would follow at 11.59pm on Sunday, November 22.
"We'll continue to rely on the advice of our public health experts," Mr Andrews said.
"And we'll continue to rely on the efforts of every Victorian.
"We have worked so hard. We have given up so much. And together we've come so far.
"We've got to protect it.
"So let's stay safe, stay open and keep going."
Member for Morwell Russell Northe said the announcement had been met with some optimism, but also disappointment from regional Victorians.
"The 'ring of steel' will be no more, and in some respect this will be a positive step for the regional accommodation and hospitality sector from not only receiving more visitors, but it also removes the requirement that photo ID be provided prior to any booking, which was causing much consternation," he said.

"Whilst much of (yesterday) centred around Melbourne's easing of restrictions, some important measures will also apply to regional Victoria and a number of activities that had previously been prohibited or restricted have been eased, including in the entertainment, music and community sectors."
Mr Northe said many are feeling the frustration the ongoing restrictions are having.
"Under the (state) government's own roadmap, the Last Step was to be implemented when there were no new COVID-19 cases for 14 days statewide," he said.
"Today we are at nine days in a row in achieving this goal and we all hope that in five days' time this threshold would be met.
"If it is, then I can't see why the (state) government would further delay its own Last Step provisions if all its own thresholds have been achieved.
"Regional Victorians have been exceptional in adapting to the severe restrictions imposed and subsequently many communities have had weeks and even months of no new or active cases."
Opposition Leader Michael O'Brien described yesterday's decision as "long overdue" and called for the mandatory wearing of masks to be reviewed.
"While all Victorians can understand the need for masks in high density settings such as the local supermarket, hardware store or on public transport, it is harder to understand the need for masks on people out alone walking the dog, fishing or playing golf," he said.
"Daniel Andrews has admitted that on masks he has gone beyond the public health wave.
"Victorians should not be subject to any more 'Captain's calls' from the Premier, whose government caused Victoria to suffer a second wave. We're all prepared to do the heavy lifting to get this virus under control, but the rules need to be based on common sense."