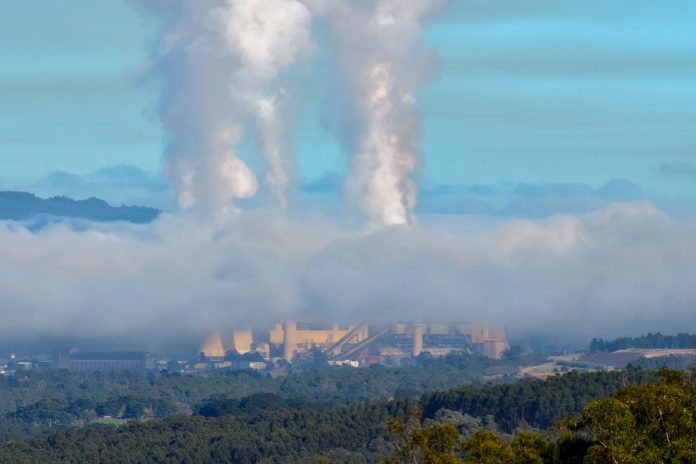 Michelle Slater
The family of a worker who died at Yallourn Power Station two years ago is pushing for an independent review of WorkSafe's decision not to prosecute the operator over the incident.

WorkSafe Victoria is not laying charges against EnergyAustralia after it investigated the death of Yallourn unit controller Graeme Edwards who died of burn injuries in November 2018.
An internal investigation by EnergyAustralia found it was at fault while Mr Edwards was reinstalling a high-voltage circuit breaker on Unit 3.
Mr Edwards' family stated they were "outraged and astonished" by WorkSafe's resolution after what was a "very easily avoidable workplace incident" at Yallourn.
Both Mr Edwards' family and the CFMMEU have requested the Department of Public Prosecution conduct an independent review.
The unions and the family are also calling on the Workplace Safety Minister Ingrid Stitt to "make serious enquiries" into the decision.
"The explanation from WorkSafe to us as to why they will not be pressing any charges in relation to Graeme's death is, in our opinion, outrageous and entirely unacceptable," the family said.
"We view this as a failing on WorkSafe's part to perform the role that they are obligated to for all Victorians.
"This decision shows that WorkSafe will not defend the right of all Victorian workers to return home safely from their jobs each day."
Mr Edwards died the day after he performed a routine racking procedure as the unit was coming back online following a major outage.
EnergyAustralia found that an arc flash had occurred due to an improperly secured barrier that should have protected him from the high-voltage circuit breaker.
The company installed $6 million worth of electrical safety upgrades at Yallourn last year as a result of the workplace incident.
CFMMEU mining and energy district branch secretary Geoff Dyke told The Express he hoped the DPP would "take a more serious look" into the incident.
"There was no technical reason why that accident occurred other than negligence. [Mr Edwards] was performing his duties as he was trained, it was not his fault, the equipment malfunctioned," Mr Dyke said.
"The minister should ensure WorkSafe is performing its role. The regulator is not doing its job and the minister should answer to that."
WorkSafe said it would "not provide any further comment on this matter while avenues for review remain open" in statement it issued after making its decision.
Minister Stitt told The Express that all WorkSafe investigations were conducted independently of government.
"This was a truly tragic event and my thoughts go out to Graeme Edwards' family, friends and workmates," Ms Stitt said.