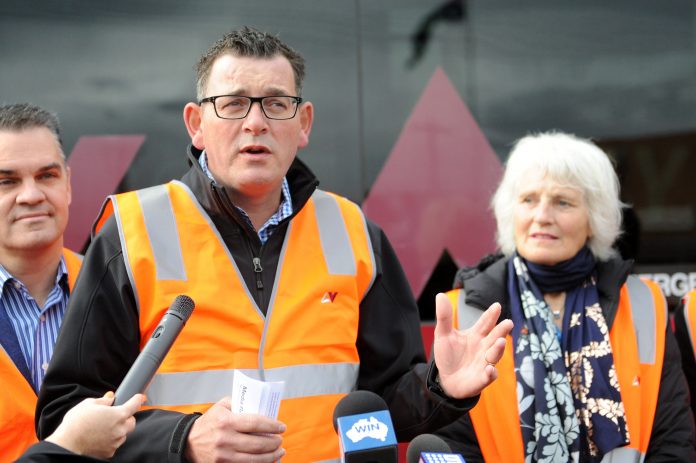 Kate Withers
At least $60 million will be allocated to Latrobe City for public and community housing as part of the state government's historic Big Housing Build.

Unveiled on Sunday, the $5.3 billion investment – the largest ever in Australia – will be used to build 12,000 new homes throughout Victoria, with 25 per cent of funding allocated to regional Victoria.
The Big Housing Build will deliver 9300 social housing homes for Aboriginal people, pensioners, those with a disability, family violence victims and single-parent families.
A further 2900 affordable low-cost homes will be built to help low-moderate income earners.
Earlier this year the Gippsland Homelessness Network made a submission to the Inquiry Into Homelessness In Victoria detailing issues unique the region after holding consultation sessions with the community.
The submission included analysis of the DHHS Private Rental Report which showed there were just 38 one-bedroom private rental properties categorised as affordable in Gippsland – 34 of them in Latrobe City.
It also warned homelessness in Gippsland was "becoming more visible" and pointed to "a lack of supply of affordable, accessible housing for people on low incomes".
The region was also said to have a large population of people known as rough sleepers at 10.3 per cent, compared to the Victorian average of 7.2 per cent.
Labor Member for Eastern Victoria Harriet Shing said it was estimated the Big Housing Build will create 10,000 jobs per year over four years.
"Everyone deserves a safe and secure place to call home – this unprecedented funding will deliver exactly that, along with thousands of jobs," Ms Shing said.
"This record investment in social and community housing will make the world of difference to people and families across our … communities."
Building of the new homes will "begin over the next four years", the state government said.
A new agency, Homes Victoria, has been established to work across government, industry and the social housing sector to deliver the project.