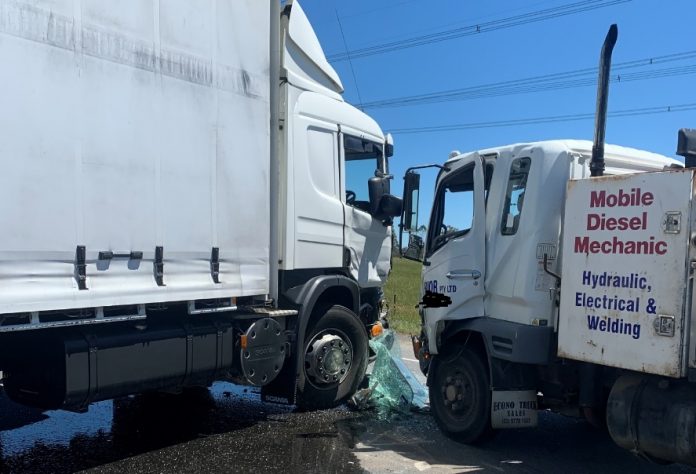 Emergency services were called to Morwell this afternoon after two trucks collided at an intersection of Tramway Road and Kirwin Road just before 2pm.

"There was two trucks, one out of a side street from Kerwin Road and was travelling west, the other one was travelling south on Tramway Road," Latrobe Highway Patrol Leading Senior Constable Peter Olorenshaw said.

"They've come together in a collision, so (there is) damage to both vehicles' front ends.
"It was a relatively low speed prang, but of course being heavy vehicles involved there's a fair bit of weight in them so there is collision damage to both cabins.

Both drivers, "middle-aged" men, were uninjured in the incident.

Both vehicles were towed and police will now review dash-cam footage.

"We will be able to make a determination as to who was at fault," Snr Cons Olorenshaw said.

"There was conflicting stories from both drivers at the moment, so until we match those stories up with the video footage the cause is unknown at this stage."
Traffic is being diverted around Tramway Road.