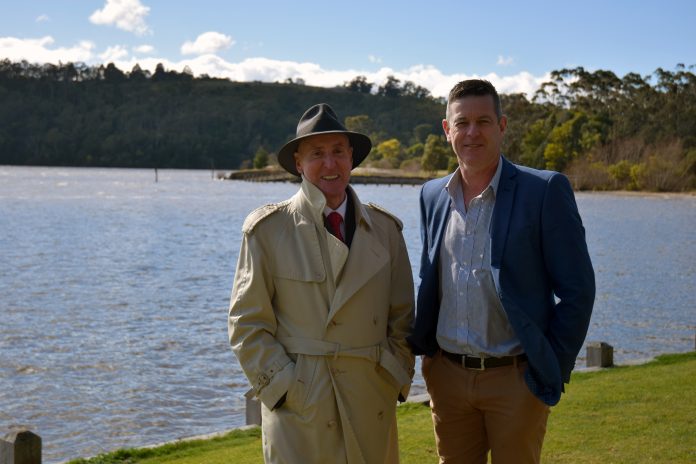 Kate Withers
The state government must act now to help stimulate the Latrobe Valley economy and assist with the delivery of vital projects, Member for Morwell Russell Northe has declared.

Mr Northe warned major developments that had fallen by the wayside were "absolutely critical", now more than ever, as the Valley grapples with the fallout of COVID-19.

"There's been losses of jobs to our industries with Hazelwood and Carter Holt Harvey saw mill and, for me, we've got opportunities to commence development in the community and they're just being lost," he said.
"Unfortunately we are a region with high unemployment and that's been been case for a number of years, but coming out of COVID every opportunity should be realised.
"There's an easy solution to some of these projects, we just need to get these essential services to site and it's disappointing the government is not looking at those."
The Morwell East Industrial Precinct gained approval in 2010 and was designed to be a hub for large manufacturing industries on a 43- hectare lot on the outskirts of Morwell.
The Lake Narracan Precinct, a major housing development on 604 hectares of land, gained approval in 2015.
Mr Northe said both privately-funded projects were shovel-ready but had reached a standstill due to a lack of finances for the installation of infrastructure such as water mains, roads and sewerage.
"I've been in contact with numerous developers, builders, contractors and investors in the local area who are frustrated over many, many years in getting projects off the ground in our community," he said.
"There are several large-scale projects that are set to transform our area and boost viability, provide valuable jobs and infrastructure that have sat idle for multiple years on account of essential services connection costs.
"That's why I engaged a Parliamentary Intern to investigate and report on this significant problem and to provide recommendations for the government to consider in fixing this ongoing issue."
The Parliamentary Intern's Report, Why The Wait?, was commissioned by Mr Northe and looks at ways major developments would stimulate the Latrobe Valley economy.
The report identified infrastructure costs – such as water, roads and sewerage – as a "significant barrier" between the Morwell East and Narracan projects and their commencement.
"The Morwell East plan … to see the land developed would be transformative for the local area," it said.
"Ultimately, the Lake Narracan plan will assist in the long-term revitalisation and enhancement of the Moe and Newborough area, as well as reinforcing Latrobe City as the regional capital of Gippsland."
It also includes three key recommendations, one of which is the introduction of a government investment scheme to fast-track such developments.
The investment scheme, similar to Queensland's Building Acceleration Fund, would include zero interest loans to councils and developers to assist in delivering approved projects.
Mr Northe said this was critical in progressing the Valley's shovel-ready projects and should have been factored into last week's Budget.
"These are the very sorts of initiatives that the Latrobe Valley Authority should be empowered to deliver," Mr Northe said.
"Leading up to the Budget I was hopeful the government would, at the very least, introduce a program or a fund that would finally get some of our big approved projects moving.
"My frustration is palpable that we have significant projects that are ready to commence tomorrow with some assistance from the government, but that wasn't the case.
"I will be pleading with the government to take up the (Parliamentary Intern Report) recommendations, particularly the one referring to the building acceleration fund."
Other major projects, which have been funded or promised by the state government, have also "fallen over", Mr Northe said.
They include an electric vehicle manufacturing plant in Morwell, new ambulances stations in Morwell and Traralgon and a youth drug rehab facility.
"One would think the state government were going to submit substantial funding – so I asked if that has fallen over, can that funding be reallocated towards projects that are already approved?" he said.
"There's buckets of money the government has promised for projects that are unlikely to occur, why not reinvest that money into projects that are shovel-ready?
"The government must act decisively to somehow support already approved developments that have sat idle for years."