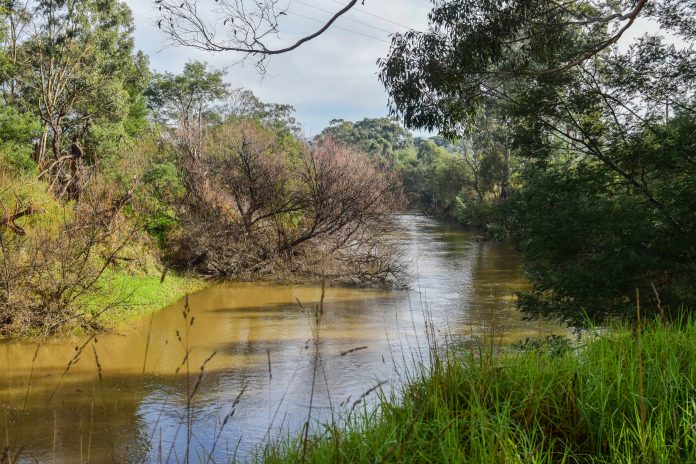 Michelle Slater
There would not be enough water in the Latrobe River system to create pit lakes out of the Latrobe Valley's mine voids under forecast climate scenarios, according to newly released government documents.

Environment Victoria obtained ecological and technical studies under a Freedom of Information request looking into the Latrobe system water availability, which is being used to direct the Latrobe Valley Regional Rehabilitation Study.
The ecological assessment revealed that under dry climate modelling by the early 2030s there will be less water in the ailing river system, even without urban, agricultural, or power generation uses.
It would mean any additional water consumption would have a detrimental impact on the river health, and affect downstream river users and worsen the health of the Gippsland Lakes.
EV campaigns manager Doctor Nick Aberle said mine operators needed to source alternative sources such as desalinated or recycled water before forging ahead with pit lakes.
"It's been assumed all along that mine operators will be able to fill the pits with water, but where will this water come from? What will be the consequences of filling it?" Dr Aberle said.
"The language in this technical document is eye opening. This is too big and complex of an issue to rush through. Mine operators will try to the cheapest rehabilitation versions."
It comes as Hazelwood operator ENGIE is planning to start filling the mine void from next year, which could take decades.
The technical report also states that more than half the water required to fill Loy Yang will not be available under median climate projections for the 2050s and 2060s.
"We need to look at all the mines and how each of them will be rehabilitated. This is a massive problem with no good solution and it can't go unchallenged," Dr Aberle said.
"Mine operators need to source water outside the Latrobe River system at their own cost."
A state government spokeswoman said the region's environment and rights of existing users will be "fully protected during any process for mine rehabilitation".
The LVRRS states any water used for mine rehabilitation should not negatively impact on
Traditional Owners, the environmental values of the Latrobe River system, or existing water users.
The state government is exploring approaches that do not rely on drawing large volumes of water from local sources, and will restrict access to water from Latrobe Valley rivers and aquifers.
The government is also collaborating with mine operators to investigate the feasibility of alternative water resources, like recycled water.
The spokeswoman said the newly-established Mine Land Rehabilitation Authority experts would provide independent advice in how the projects will be managed in the coming decades.