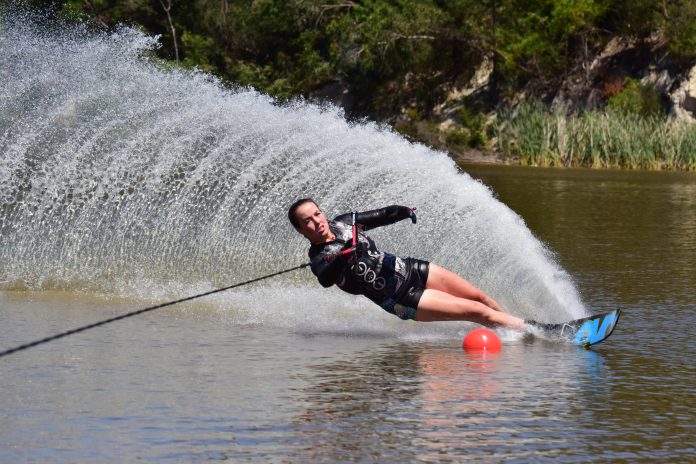 Kate Withers
There was a big splash in the Valley this week as world champion slalom skier Joel Howley headlined a ski school masterclass.

The weather gods provided perfect conditions over the two-day masterclass as the sun shone on Lake Narracan.
"We've had two sensational days and we've got some beginners come on board who we've never seen before and some who are at state championship level," Latrobe Valley Water Ski Club president Ray Smith said.
"It was a ski school for slalom water skiing of all levels and all ages and it's getting those state champion skiers to the next level but also introducing beginners in the correct way instead of learning bad habits.
"Joel is an Australian homegrown talent from Queensland and he last year won the world championships in America.
"He was ranked number one for a while and he's as good as you can get."
Howley provided invaluable coaching insights for all participants, from the rawest of beginners right through to seasoned skiers.
"He has actually pointed out things to me that were completely opposite to what I thought I was doing," Smith said.
"Coaching is so important and Joel actually films himself from the boat to learn.
"Even with our top skiers, the next level he is able to take them to is so valuable and it has brought in some more new people to the sport as well."
The ski school was organised by a member of the LVWSC and Mr Smith hopes there will be more similar events in the new year.
"We're not fully booked but the plan is to get that level of coaching back at Latrobe because we haven't had it for a while," he said.
"Latrobe Valley Water Ski Club is a world record-capable site, so it's great seeing the site come back to the level of skiing it was built for.
"We hope to get another couple of ski schools early into next year, but we didn't even know if this one was going to go ahead because of coronavirus, so it was great to get out on the water.
"The support we get from Latrobe City Council … they allow us to close off to the public to do it and the general support they give us all the time is a huge help
"Southern Rural Water also brought the lake down to the particular level we require as well and that's why these things are available to us."
For more information or to get involved, visit latrobevalleywaterskiclub.com.au