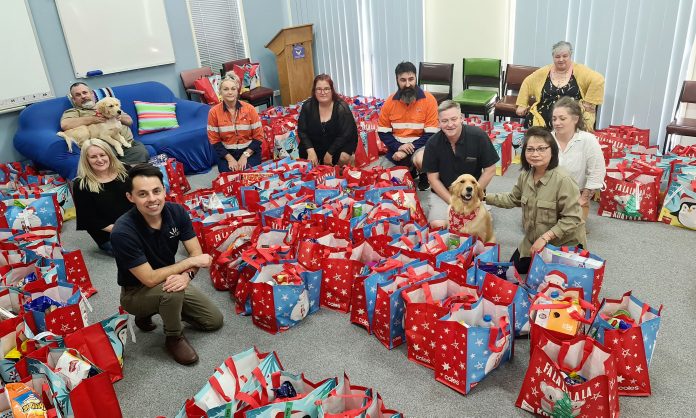 Kate Withers
The spirit of Christmas is alive and well.

Despite much of the population struggling through an emotionally and financially draining year the Christmas Hamper Drive, an initiative of the Morwell Neighbourhood House and St Vincent de Paul Society Morwell, was able to reach a record number of people.

House manager Tracie Lund said she was "overwhelmed" by the outpouring of generosity from the community and its willingness to "dig deep" and give to those less fortunate.
"We called out for donations for about four weeks and they have come in from all across Latrobe," Ms Lund said.
"People brought shelf-life items, Christmas festive items, and not only did people donate food for the hampers a lot of them donated directly to us as well.
"That was incredible because we were then able to work out gaps and identify the items we needed to make sure that everyone that registered is going to receive a hamper."
Demand outstripped supply in the inaugural hamper drive last year but this year, thanks to such generous donations, everyone who registered will receive a hamper.
"Not only that, we have been able to support quite a number of emergency hampers as well, so we've already had people contact us last minute to say they are needing support over Christmas," Ms Lund said.
"For us last year was the fist time we'd done it so we were learning the ropes and figuring out the best way to go forward as well.
"Now I feel like people in the community have really dug deep and they're acutely aware that many people have had an extremely difficult and challenging year.
"We know our community has each other's back and this is another great example of that."
As well as food items, cash donations were also made by local businesses to ensure staff could fill gaps in the hampers.
A band of volunteers, including the House's four-legged employees Honeybell and Buttercup the golden retrievers, got to work packing the hampers on Monday for distribution today.
"The community spirit is shining brightly to make sure that nobody is left behind," Ms Lund said.
"We had donations from AGL, the Latrobe Spirit and Community Team from Centrelink and St Peter's Cafe in Morwell.
"There were a number of smaller donations from individuals that were far too many to count.
"People want to give and they want to ensure that those that are less fortunate than themselves have a really special Christmas. It's pretty powerful."