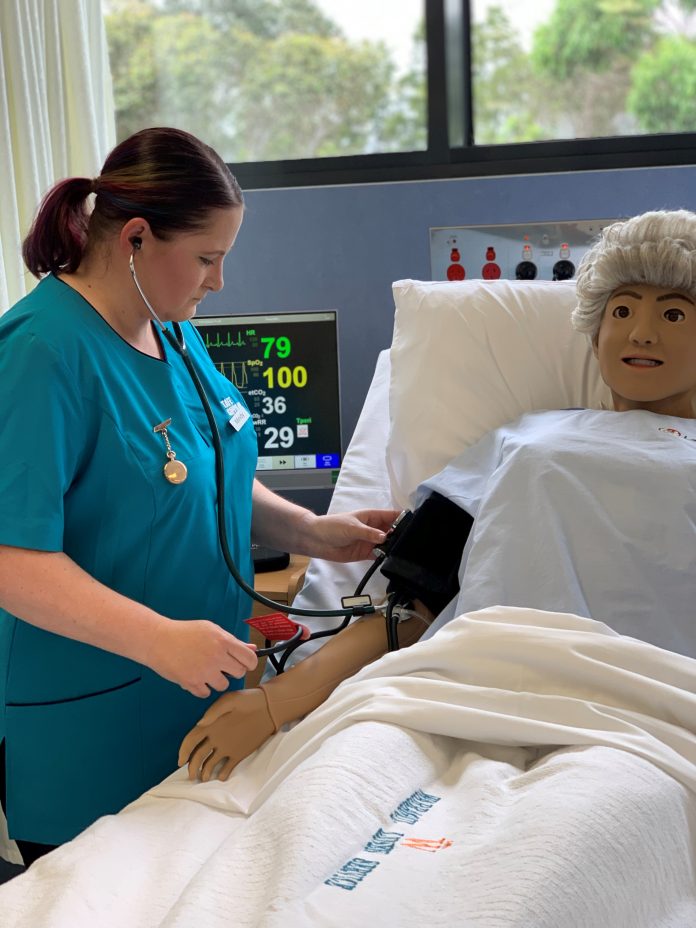 Tessa Randello
Mindy Monck decided that when her son went 10 years without treatment for cancer, she would become a nurse.

On Monday, December 14, that dream became a reality at TAFE Gippsland, Morwell when she graduated with a Diploma of Nursing.
Ms Monck said she cried in the classroom when she graduated, because she "never thought (she) would get there".
"It felt like a huge weight lifted off my shoulders … without the support of those teachers and my husband I would not have made it," she said.
"I want to go into pediatrics, so the next step is university to become a registered nurse."
Ms Monck said the decision to become a nurse was made 10 years earlier, when her son was being treated for cancer.
"At eight months old, sadly, my son was diagnosed with stage one wilms' tumor, he had nearly finished his full treatment regime, had one chemotherapy left and they realised that something was not right," she said.
"So, we went back to get a second opinion from his pediatrician and it took six weeks for the official diagnosis that he had relapsed to his liver, lung and pericardium.
"That meant that he had a stage four whims' tumour and that meant he was fighting for his life, we had to stay in Melbourne for two years while he went through intense chemotherapy, transplants and just through that journey I got to know the nurses really well, they do become a part of your family.
"It got to the point where they told me 'you should become a nurse.' I felt like I could do it, so I made a 10-year plan that when my son was 10 years off treatment I was going to go into nursing."
Nine years later, Ms Monck applied to a course at TAFE Gippsland to become a nurse, but soon after she was accepted she got some bad news.
"I started in April of 2018, three months into the course, I got a call while I was in class that my son was in so much pain that he could not run or walk," she said.
"I was so worried and rushed home and took him to the emergency room, the pediatrician told me that they have found something and they think he had relapsed so we had to go back to Melbourne.
"The next day they sent myself and my son to the oncology ward in Melbourne and he spent a week in hospital with numerous scans and tests, there was a tumour on his spine.
"I was doing school this whole time, the teachers were really encouraging and really uplifting and supportive if I ever had an issue or couldn't make it to school.
Ms Monck said she remembers doing assignments online while sitting at her son's side in hospital and logging into online classes way before COVID-19.
"I was able to keep really good grades through the course no matter what was thrown at me, my son was at hospital for quite a while and I would do assignments at his bedside, because there was not much I could do for him at the time," she said.
"I always found a way to keep going and because I have had quite an extensive knowledge from my son's background it all worked," she said.