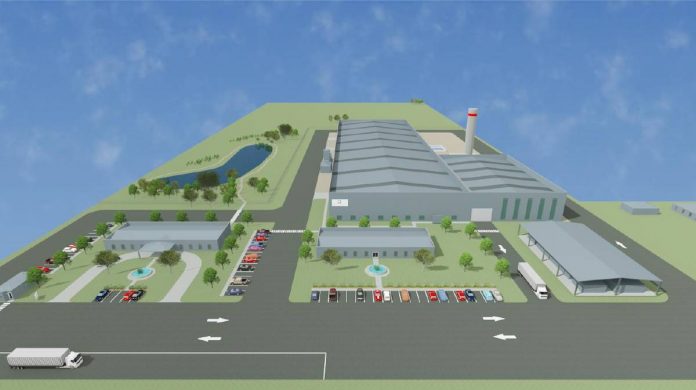 Michelle Slater
Chunxing has stated it plans to voluntarily offer a range of additional conditions attached to its used lead battery recycling plant in Hazelwood North.

It comes as the development was officially gazetted by the Planning Minister Richard Wynne on Thursday, who signed-off on the development on December 31, 2020.

The minster's conditions include an amenity clause, landscaping, environmental, stormwater and wastewater management and site remediation plans once the plant stops operating.
Chunxing chief executive Lakshman Jayaweera said he was going through the details of the conditions attached to the official ministerial approval.
"I will certainly be looking at offering a number of additional conditions on a voluntary basis which I am sure will be of great comfort to the community as a whole," Dr Lakshman said.
"I have always wanted to work with the Latrobe Valley community who genuinely believe in this project to keep them up to date and clarify any concerns."
The Minister had intervened to approve the plant ahead of an impending VCAT appeal and override Latrobe City Council's decision to knock back the controversial development in September.
The list of ministerial conditions are in line with those recommended by Latrobe City's own planning officers and those attached to the application ahead of the September council meeting.
Council officers are now in the midst of reviewing all the documents attached ministerial approval.
Latrobe City Council mayor Sharon Gibson said she remained "disappointed about the ministerial intervention into this matter".
She said the state government planning scheme needed to reflect any health and environmental impacts of proposed developments and questioned the relevance of the Health Innovation Zone.
Cr Gibson also pointed to last week's announcement that energy giant Alinta would establish a call centre in Morwell providing 230 new jobs.
"This shows that there are opportunities for investment in the Valley that won't put people's health at risk," Cr Gibson said.
Hazelwood North Action group spokesman Andy Tegart said the group re-affirmed its "strong objection" to the Minister's "unnecessary intervention".
"It appears the Minister has not commented on, or addressed, the ongoing concerns of the community regarding public health and ULAB workplace exposures to lead," Mr Tegart said.
In an official statement, Latrobe City said it would ensure that "community sentiment relating to the health and environmental impacts of the approved facility have been communicated to government".