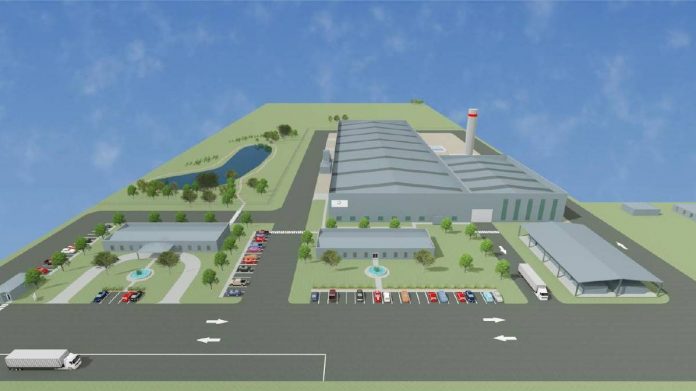 Michelle Slater
Latrobe City Council is seeking advice on the possibility of taking legal action into the Ministerial approval of the Hazelwood North used lead battery recycling plant.
Latrobe City councillors agreed to seek advice from senior legal counsel on the likelihood of any success of requesting a judicial review of Planning Minister's Richard Wynne's decision.
The item was brought as a matter of urgent business at Latrobe City's ordinary council meeting on Monday night, after it was raised by Cr Kellie O'Callaghan.
Latrobe City's chief executive officer Steve Piasente has been delegated to obtain the legal advice and then pass this legal opinion on to the councillors "as soon as reasonably possible".
Councillors will then be called into a special council meeting that will be closed to the public, to discuss the advice and consider the next steps.
Cr O'Callaghan said it was vital that council carefully followed all legal procedures by holding the meeting behind closed doors, but assured the community that action was still being taken.
Cr Graeme Middlemiss said he was worried about the cost implications of any legal challenges which he guessed could "be as high as a quarter of a million dollars".
Cr Middlemiss said he received more than 40 emails on Monday morning from locals contacting him over the possibility of a judicial review.
"There is a view in the community that the Ministerial decision is appealable, I have my doubts about that, but the only way we will ever satisfy that is to get a legal opinion," Cr Middlemiss said.
"I certainly want to know the costs before heading [to legal action] â(e) I much prefer to come back to council to discuss the legal ramifications about the new opinion and what the costs will be."
Cr Sharon Gibson said it was "prudent" to seek the legal advice.
"This is for the health of our community and we need to ensure that we do everything we can to help our community," Cr Gibson said.
Councillors were responding to the Ministerial approval of a planning application for Chunxing's battery plant after it was rejected by Latrobe City last year.
The matter was awaiting a five day hearing at the Victorian Civil and Administrative Tribunal in April.
Cr Gibson said council was "disappointed by the Minister's decision", which prevented the opportunity for council and community objectors to present viewpoints at VCAT.
"Councillors empathise with the community and equally share your frustration. As expressed by my colleagues, we hear you and will continue to listen," Cr Gibson said.