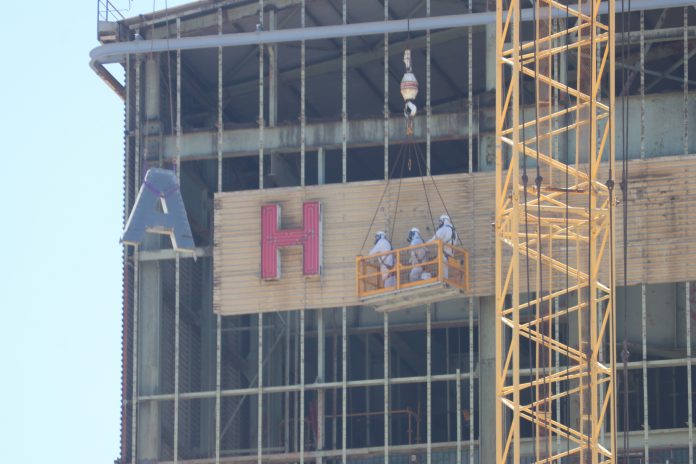 Michelle Slater
Another piece of Latrobe Valley history was taken away on Tuesday when the red Hazelwood sign came off the side of the former power station boiler house.
The highly visible red letters were removed by demolition contractors Delta Group and will now go into storage until ENGIE finalises plans for the sign's future.
The 25 metre-long sign was set up in 1966 and was finished in red vitreous enamel.
Each letter was fitted with four rows of red neon tubing.
Each letter was about six foot high and of varying widths, with the W the widest at two-and-a-half metres.
Delta used high level cranes to remove each letter and lower them to the ground after undertaking preparation works at the site last week.