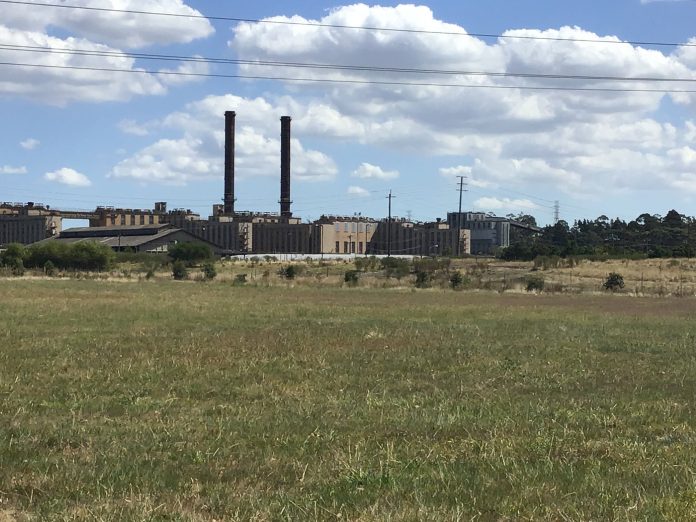 Michelle Slater
The two remaining chimneys at the former Morwell Power Station are planned to come down on Saturday morning as part of the Energy Brix Australia demolition project.
The planned time of collapse is between 7.30 and 8.00am for the first chimney and between 9.30 and 10am for the second chimney.
EBAC remediation general manager Barry Dungey said the process was heavily weather dependent.
"Wind strength is a critical factor as we weaken the chimney bases before machine assisted pullover," Mr Dungey said.
"We will be continuously assessing the weather forecast throughout the night and early morning, and the plan can change at any time."
The 94-metre high chimney stacks have been part of the region's skyline for decades.
Locals can view the chimneys coming down from the former EBAC employee's carpark outside the boundary fence off Commercial Road, where there is a safe line of sight.
This option is safer than using public roads.
This will be the last of the Energy Brix structures to be collapsed, work will then focus on harvesting the old chimney material and levelling the site.
Activities are expected to be complete by the end of March.
Project demolition contractor Delta Group will film the collapse and the footage will be made available to view on the EBAC demolition website by visiting ebacdemolition.com.au.