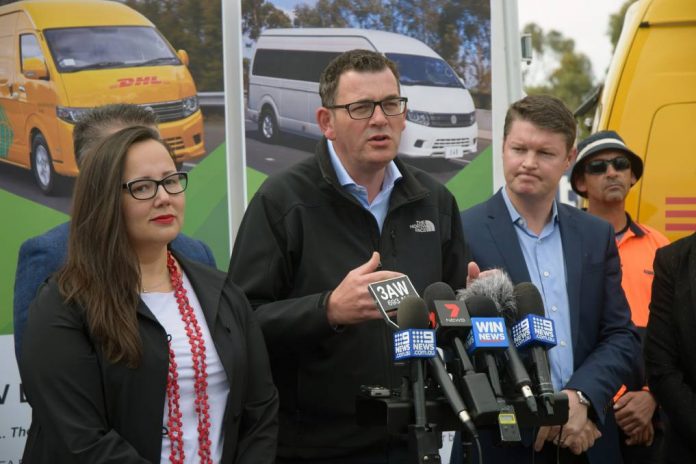 Michelle Slater
Local Members of Parliament want the state government to own up to the status of a promised electric vehicle factory in Morwell which was going to provide 500 local jobs.
However, it has been revealed that company SEA Electric was only employing four people from the Latrobe Valley – and these four people were being subsidised to travel to work in Dandenong.
The figure was revealed in a Parliamentary response from Regional Development Minister Mary Anne Thomas, issued last week to Member for Eastern Victoria Melina Bath.
Ms Bath had previously asked the Minister last June to explain the number of jobs the commercial arrangement with SEA Electric had created.
"In October 2020, SEA Electric reported they had 40 employees, four of which reside in the Latrobe Valley," Ms Thomas stated in her response.
"The Latrobe Valley Authority has provided funding to SEA Electric to support travel costs of Latrobe Valley workers who travel to the Dandenong factory."
Premier Daniel Andrews visited Morwell in October 2018 announcing a commercial agreement with SEA Electric to build a factory delivering 500 new jobs in the Latrobe Valley.
"This is all about jobs. We said we would back the Latrobe Valley and that's exactly what we've done," Mr Andrews said in 2018.
"This investment will see the Latrobe Valley rightly called the capital of electric vehicle manufacturing in Australia."
The factory was scheduled to be built in 2021 to manufacture 2400 delivery vans and mini buses a year, on a potential site at the Gippsland Logistics Precinct on council-owned land behind Mid Valley.
Latrobe City Council had received state government funding to improve access and infrastructure to activate the logistics precinct.
However, SEA is still working through the process of identifying a site in the Latrobe Valley.
But, Ms Bath hit back, said the project failed to create local jobs or even establish a site, "let alone manufacture one electric vehicle in the Latrobe Valley".
"This is quite a contrast from telling Latrobe Valley it would become the electric vehicle manufacturing capital of the nation," Ms Bath said.
"We have a situation whereby there are only four locals employed by SEA Electric, all located in Dandenong and subsidised by the Latrobe Valley Authority – that's 496 jobs that have gone missing."
Member for Morwell Russell Northe said it appeared the project had "fallen over" and wanted the state government to admit it.
"It's so disappointing that there's been a distinct lack of communication from the Victorian government about the status of this very important project," Mr Northe said.
"I can't see this project proceeding, but if it is, then give us some details, if not, then own up to it. They've just left us with uncertainty. The cone of silence is not good enough."
A state government spokesperson said they had not provided any financial support to SEA Electric since May 2019.
"We have supported SEA Electric and its promise to deliver jobs for Victoria and the Latrobe Valley in particular," the spokesperson said.
"While we are disappointed that the company has not yet been able to meet its commitment, our support for their project is contingent on the company meeting milestones set out in the agreement."
The Express contacted SEA Electric for comment, but they did not respond before deadline.