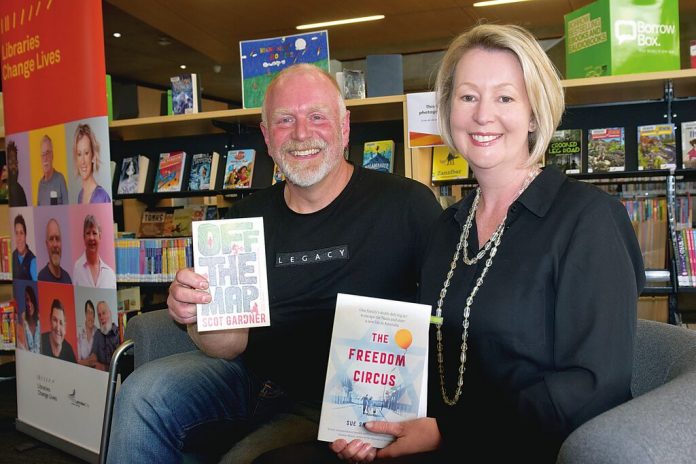 By LIAM DURKIN
LATROBE City Council recently launched the 'Libraries Change Lives' campaign.
The campaign enables communities to demonstrate the value of libraries through their own stories and the positive contribution to their lives.
These stories assist in the advocacy of public libraries seeking increased funding to the sector.
Launched at Moe Library, local authors Scot Gardner and Sue Smethurst spoke to those gathered with stories of their own experiences in the creative space of libraries.
Ms Smethurst, from Churchill, said libraries had greatly influenced her work.
"Libraries are a great source of community and connection," she said.
"I've written most of my books in local libraries and find inspiration in being surrounded by the words and wisdom of others.
"No trip to the library ends without a spark to the imagination.
"From the comfort of a library chair we can be transported into another world, the folly of the author's imagination, removed from the day-to-day monotony of life and endlessly immersed in places of magic and wonder."
With libraries in the modern world offering a range of services, it is clear they have come a long way from the stock standard borrow-and-return system of decades gone by.
These days, library patrons can attend an event or activity, use a meeting room, book a public computer or do a jigsaw puzzle.
Latrobe City Mayor Sharon Gibson officially opened the campaign, and spoke at length about the power of connectivity and storytelling libraries provide.
The Libraries Change Lives campaign is an initiative of State Library Victoria and Public Libraries Victoria Network.