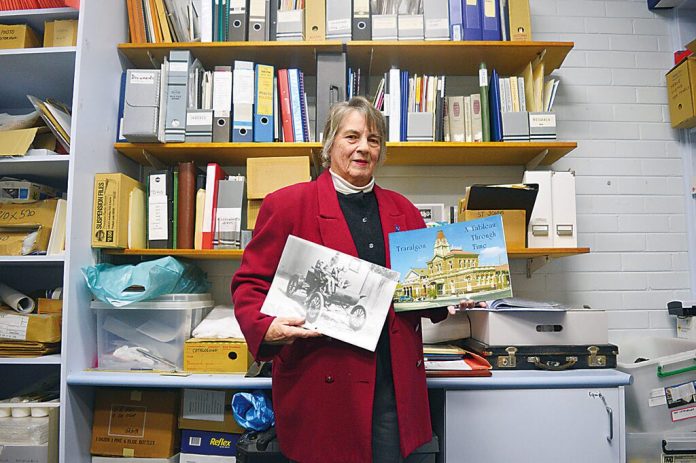 By MICHELLE SLATER
Latrobe Valley district historical societies are hoping Latrobe City Council will give them a few extra coins for their annual operating grant after not having a rise since 1994.
The Latrobe Combined History Group is asking for an extra $3000 a year to help run the six local volunteer organisations, as part of Latrobe City's upcoming annual budget.
The combined history group represents the Boolarra, Moe, Morwell, Traralgon, Yallourn North and Yinnar district historical societies.
Latrobe City has been allocating each group $500 a year to cover operating costs for the past 27 years, but the combined groups are asking the council to double this amount.
History group convenor Barbara Johnson said "life had changed" since the mid-90s, with
increasing expenses meaning each group had to tighten the belt.
"Each year we said let's try to live within our means, but we spend $3000 a year just to keep afloat, and this is just at the Traralgon historical society alone," Ms Johnson said.
Ms Johnson said other income came from membership subscriptions, selling books and carrying out requests for historical research.
But local groups have been slugged with
rising costs of IT, publishing a members' bulletin, public liability insurance and purchasing archival materials.
She said just getting electrical equipment tested and tagged each year cost each group $250 –
eating up half of the Latrobe City grant.
Ms Johnson said historical societies were
valuable resources for the community to trace family histories, or the origins of local towns.
Latrobe City had been using records to check out local sites such as the original Loy Yang railway station, the history of Sandbank Reserve and the new Gippsland Regional Aquatic Centre site.
The local historical societies had also been used to compile a list of which residential houses in Latrobe City contained asbestos.
"What's gone on before us has made us what we are today and is shaping the future, and hopefully can prevent us from making other mistakes," she said.
Latrobe City will be handing down its 2021/22 annual budget on June 7.