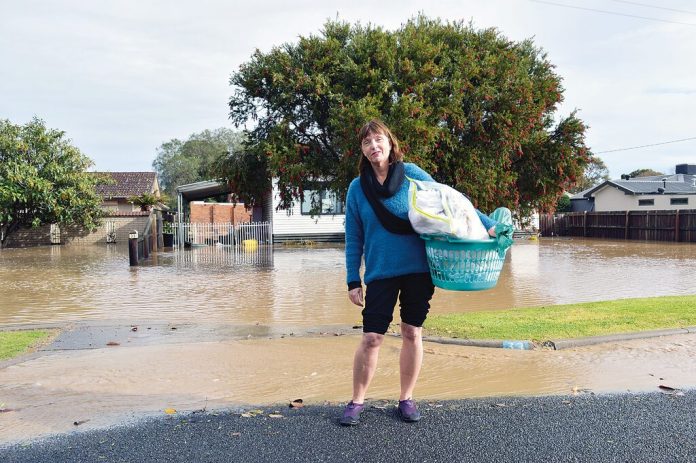 By TOM GANNON
Traralgon residents forced to flee their homes on Thursday were left scrambling to collect important belongings as flood water engulfed most of the residential area around the Traralgon Creek.
While some homes were built on stilts for this exact situation, others weren't as lucky and water could be seen reaching almost the height of front door handles on some homes.
Amongst the chaos, residents, neighbours and friends could be seen wading through knee deep water trying their best to salvage undamaged belongings.
Homes along Peterkin Street in Traralgon appeared to be some of the worst hit after an evacuation order was made by emergency services.
One such resident was Sandra Flake, whose home was damaged as flood waters surrounded her property.
"It's exactly what you see, the entire yard is flooded so there's cupboard and things that have been stored outside that obviously are gone but at the moment its fine as long as it stays at this level but there's still a concern it's going to rise," she told The Express on Thursday morning.
Ms Flake said she was forced to turn around after flood water restricted her from getting to work in Churchill but by the time she returned home most of her property was under water.
"When I left for work this morning it was raining and you could see there were issues. I thought I might have trouble getting to Churchill because that sometimes floods and then we were turned around from there," she said.
"So between me going to work this morning, around 7.30am and then coming back at around 9.30am suddenly I couldn't get into my driveway anymore.
"Then I got home to face this."
Ms Flake, who was in the process of renovating said she was shattered by the events of the day.
"I'm a little bit shattered to be honest and I'm nervous and worried that I'm going to lose the house," she said.
"I had just installed new carpets, a kitchen and laundry and that might all go so I'm feeling a little bit sad to be honest."
Among those helping out was Cleo Lazarus, a friend of Ms Flake who said she had come to help after residents were ordered to evacuate.
"My friend lives here on Peterkin Street and they've got evacuation orders so we've taken some of her stuff out and gone through the cold water," she said.
"Hopefully she'll be fine, she's faring a bit better than some of these other houses that are on ground level."
Despite being in a better position compared to others on the street, Ms Lazarus said she was still concerned for Ms Flake.
"It's pretty shocking so not good for her, hopefully she doesn't lose all the work she's done inside but she's safe and the neighbours are safe so that's the main thing," she said.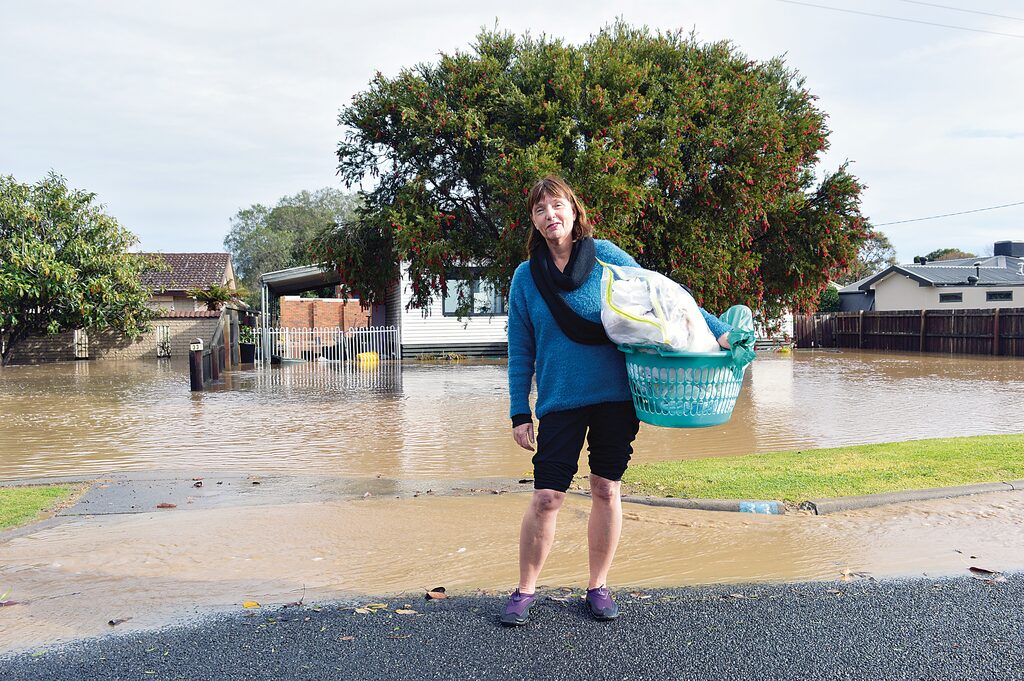 Shattered: Traralgon resident Sandra Flake was forced to evacuate as flood waters surrounded her Peterkin Street property on Thursday. photographs tom gannon
Helping hand: Friends and neighbours were in abundance to help Traralgon residents impacted by flood waters on Thursday.