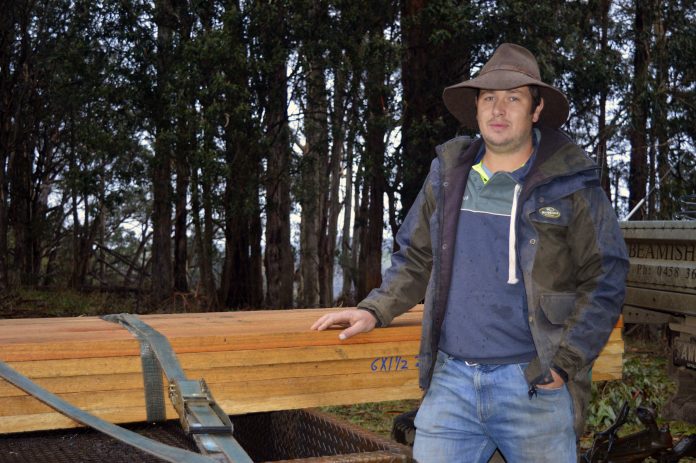 By TOM GANNON
THE recent storms that tore through Gippsland left behind a trail of chaos and devastation, now with the clean-up well underway local contractors are conceding there might be too much work.
Although several volunteer-based organisations have been deployed in the region the extent of the damage is still unknown, leaving small contractors unable to meet the high demand from farmers whose lively hood depends on timely repairs.
Budgeree local Robert Beamish runs his one-man fencing business R & A Beamish, one of only a few fencing businesses in the area.
Mr Beamish said he still can't believe how badly the region was damaged a fortnight ago.
"I've never seen anything like it to be honest, it's pretty full on," he said.
"We came out on the Thursday and it was carnage, it was scary and amazing at the same time to be honest, I'd never seen or heard anything like it, powerlines were swinging in the wind and the amount of noise they were making was unreal."
While still receiving calls for fence repairs and in some cases complete rebuilds, Mr Beamish is worried the amount of work is too much for him to complete in a timely manner, a particular issue for farmers who rely on functioning fences to operate their farms.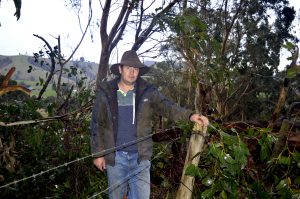 "There's months' worth or work, its massive, there's nothing we can really do about it, we've just got to keep chipping away at it and hopefully catch up," he said.
"Farmers still can't use those paddocks until the fences are fixed and some of them are new fences I've recently done that have been crushed.
"I've only got a little tractor and I can cut a log off a fence and move small logs but some of these trees are laying on the ground and they're six foot tall, I have no way of moving that."
Despite giving several extensive quotes to farmers in the area, Mr Beamish said he still can't put a number on the clean-up bill, comparing the damage to that of a bushfire.
"I can't put a number on it, it's huge," he said.
"The fires that came through we're pretty extensive and this is the same situation to be honest."
With such high demand and only so much one man can do, Mr Beamish has had to prioritise worse hit properties, leaving others uncertain about when they can become fully operational again.
"I absolutely hate it, I feel unreliable if I can't get there when they need me to get there," he said.
"Sometimes you have to look at it and go 'righto this blokes missing half his farm, I've got to go and do something so he can get something back' but at the same time I can only do so much."
As well as the mammoth amount of work, damage from the recent storm has made the job more dangerous for Mr Beamish, also restricting his ability to get the job done.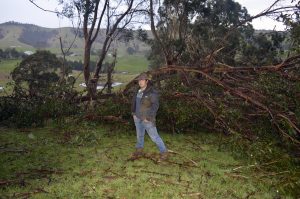 "My biggest concern are trees that have fallen over but are still hanging in other trees, they're not actually laying on the ground, my concern is with trying to do a fence around that, they're going to fall and knock more trees onto the fences," he said.
Despite the dire straits, Mr Beamish said the community had been understanding and had inspired him to get on with the job.
"It's stressful, but you're proud to be in this community and they all band together really well, there's not a lot you can do about it, at the end of the day you have to stand back and move on with the clean-up," he said.