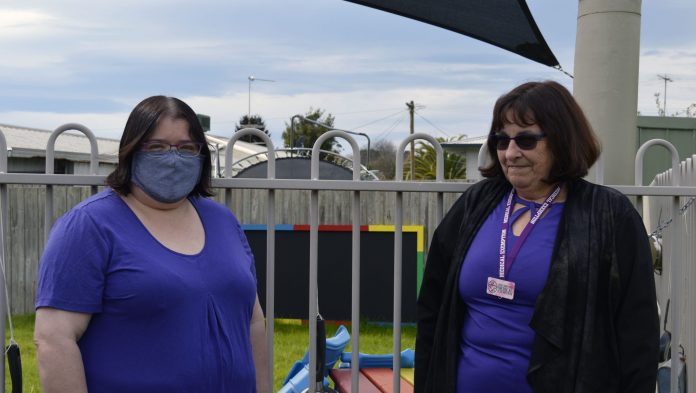 By TOM GANNON
MOE Neighbourhood House (MNH) is reaching out to the community after low numbers and COVID-19 lockdowns have restricted their ability to deliver services.
Their childcare service has been the latest loss after it was determined there was no longer a need for this type of service in Moe.
MNH only charge parents for short-term childcare, if a parent needs to go to an appointment they would only be required to pay for the time their child is in care rather than having to pay for the usual full day.
MNH said their numbers had been in decline for some time with typical numbers of roughly 13 children a week to only four before the service was stopped.
However, MNH don't believe this is due to a lack of demand, but a lack of awareness of the services offered at the Neighbourhood House.
"We've always had a problem with people, we can advertise and there's still people in Moe that don't know we are here and if people don't know we're here they won't know we have a childcare service or the other things we do," MNH administration officer Tabitha Seccombe told The Express.
MNH co-ordinator Shirley Wassink said factors such as location have contributed to people not being aware of MNH.
"People know there is a Neighbourhood House and sometimes they don't even know Moe has got a neighbourhood house, we've always been out of the centre of town so accessibility is a problem as well," she said.
"I can send student placements into town each year to do a survey and it's the same thing, 'we don't know you're there'."
Ms Wassink said COVID-19 lockdowns have also limited the organisation's ability to deliver services.
"We have to shut down completely and then we only just sort of get back into the throw of things and then we get shut down again," she said.
"It makes it harder for us because some of our funding means we have to deliver a certain amount of student contact hours for our employability skills like literacy and computers and that makes it harder to deliver those hours to cover that."
Ms Wassink said the long-term future of MNH is vital to supporting the needs of the community.
"It's very frustrating especially because we are here for the people with nowhere else to go and feel lonely or isolated, you're allowed to come to just have a cuppa," she said.
"It's run by community for the community, a lot of people perceive it as being run by the government or run by the shire but we are run by community members.
"If people just let us know what they want to see in Moe we can try and cater for that."