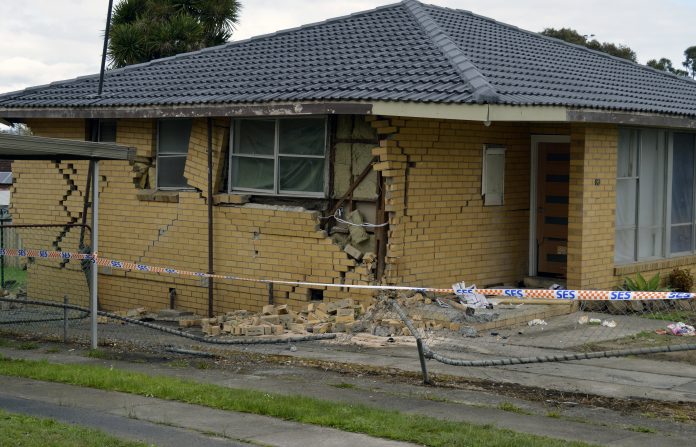 By TOM GANNON
EMERGENCY services responded to an incident on Switchback Road in Churchill at around 8pm last night, following reports of a single car colliding with a house.
The house received extensive structural damage but was vacant at the time of the incident.
Four CFA units from the Churchill and Morwell brigades attended the scene.
Victoria Police, SES and Ambulance Victoria were also present.
A 23 year old man was freed from the vehicle and attended to by paramedics before being taken to Latrobe Regional Hospital for observation.
The scene was deemed under control by emergency services just before 8.15pm.
Local council was notified of the incident and the scene was declared safe just after 9.05pm.
The circumstances surrounding the incident are not yet known.
Churchill Police said the driver of the vehicle is assisting police with their investigations.
Police are appealing for any witnesses to contact Churchill Police Station on 03 5122 1790 or Crime Stoppers on 1800 333 000.