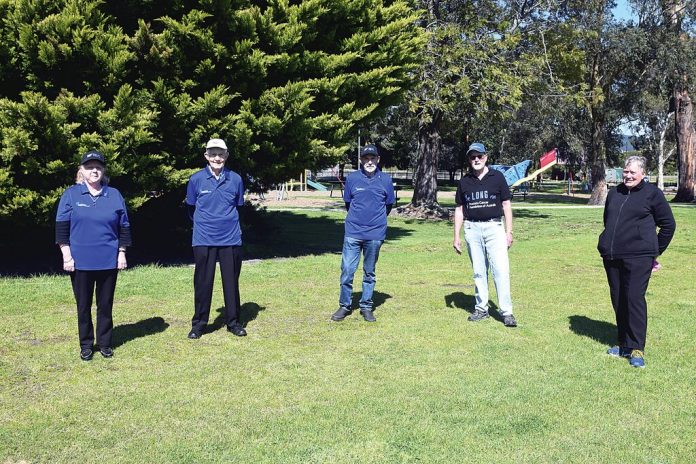 Liam Durkin
By LIAM DURKIN
PEOPLE walking or running the streets of Moe in the next few weeks might bump into Linton Blackwell.
Mr Blackwell is taking part in The Long Run, raising awareness and fundraising for the Prostate Cancer Foundation of Australia.
Each step he takes for the month of September will figuratively be a further step in the right direction in the fight against prostate cancer.
Mr Blackwell has an especially poignant connection to the cause, as he and his three brothers are prostate cancer survivors.
The 70-year-old is now a decade-long survivor, and said he hoped by doing The Long Run, more and more people would come forward to get
tested.
"I'm just trying to get the message out there," he said.
"Blokes need to get tested … it is a simple blood test, that's all it is.
"A lot of people think it is an old man's disease. It is more prevalent in older men, but it is killing men in their 40s because it hasn't been picked up early enough."
Mr Blackwell is walking an incredible four hours a day and has already clocked up more than 300 kilometres.
He has so far raised $1000 and hopes to reach an even greater target.
Above all else, Mr Blackwell and the team at the Latrobe Valley Prostate Support Group, based in Moe, are reiterating the importance of taking the first step.
"Get tested, you don't have to have symptoms, I didn't have symptoms, just get tested," Mr Blackwell said.
"It's no good having the best car in the garage if you're not there to drive it."
Each year in Australia there are over 20,000 men diagnosed with prostate cancer.
More than 3000 men die from prostate cancer each year. It is estimated one in six men are likely to be diagnosed by age 85.
Those wishing to make a donation can do so by visiting www.thelongrun.org.au and searching for 'Linton Blackwell'.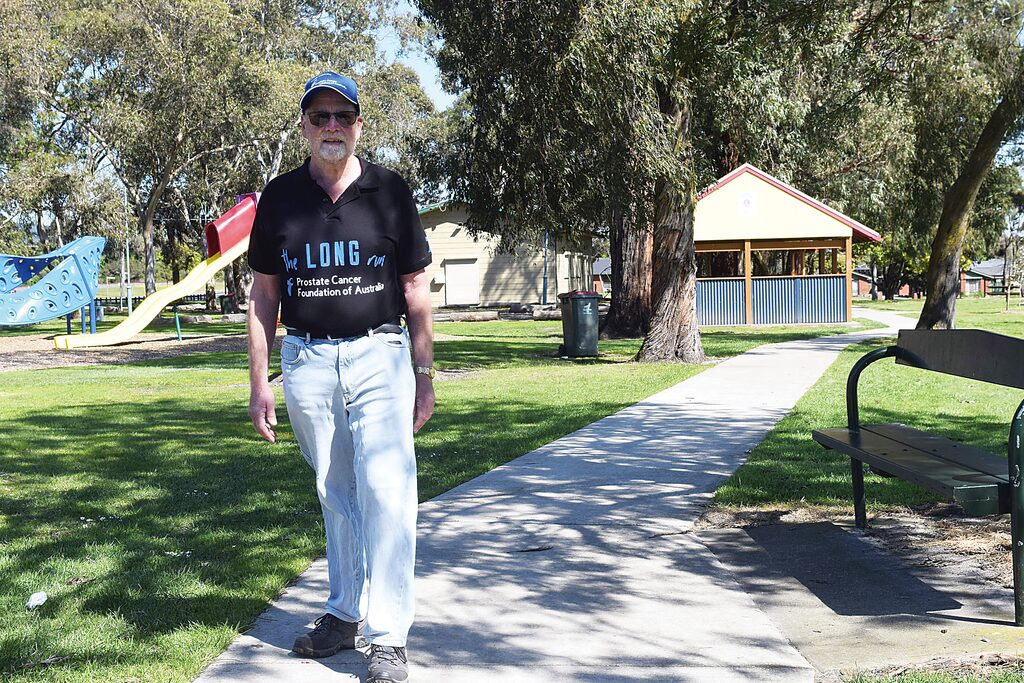 Pounding the pavement: Prostate cancer survivor Linton Blackwell is clocking up the kilometres in Moe this month as part of The Long Walk for prostate cancer research. photograph liam durkin