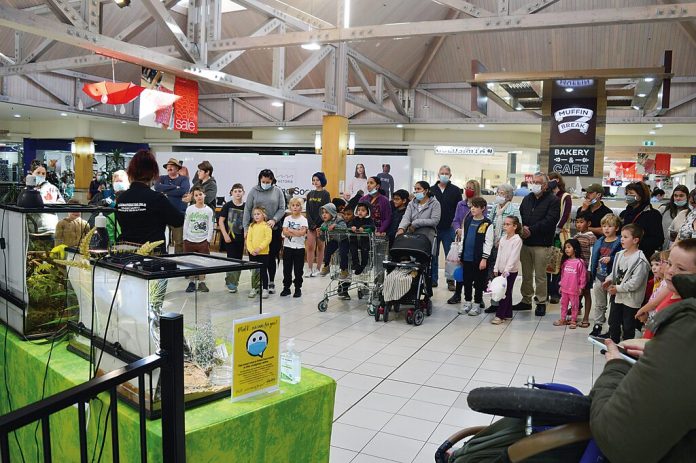 By TOM GANNON
MID Valley Shopping Centre is holding a 'Mythical Creatures Alive!' school holidays event which includes a range of free activities for children.
The COVID friendly activities will provide some much needed fun for Gippsland families after spending much of term three in lockdown.
This holiday's theme revolves around mythical creatures which will allow children to see a mythical unicorn and a mythical dragon come alive with realistic movements and sounds.
The animatronic animals will be on display for three weeks until Sunday, October 10 to provide families with ample opportunity to visit the centre.
The activities will be located in Centre Court outside Cotton On, no bookings are required.
Mid Valley management said the range of activities will provide an imaginative experience for Gippsland children.
"It's all about capturing the kids imagination and offering them an experience they wouldn't normally be able to see if they weren't travelling to Melbourne where these types of events are usually held," a Mid Valley spokesperson said.
Families who take a picture with one of the mythical creatures and tag Mid Valley Shopping Centre will receive a free Kaisercraft colouring book when they show their social media post at the Kaisercraft store.
To avoid large gatherings and ensure all children can continue the fun, Mid Valley will also be providing unicorn and dragon themed take-home activities.
The Shopping Centre is running a colouring-in competition in conjunction with Bow's Ice Cream, kids will be able to take home a picture which they can add their creative flair to before returning to the Centre.
Winners of the under five years, five to eight years and eight years and over categories will receive a free 500ml ice cream flavour of their choosing when winners are announced via text on October 4.
Mid Valley is also preparing to hold their Orchid Show which will showcase an exhibition featuring an incredible range of cymbidium, Australian native and top class, exotic orchids.
The public will have the opportunity to meet with Gippsland Orchid Club members for Q&A and orchid potting demonstrations. More details of the show will be announced soon.