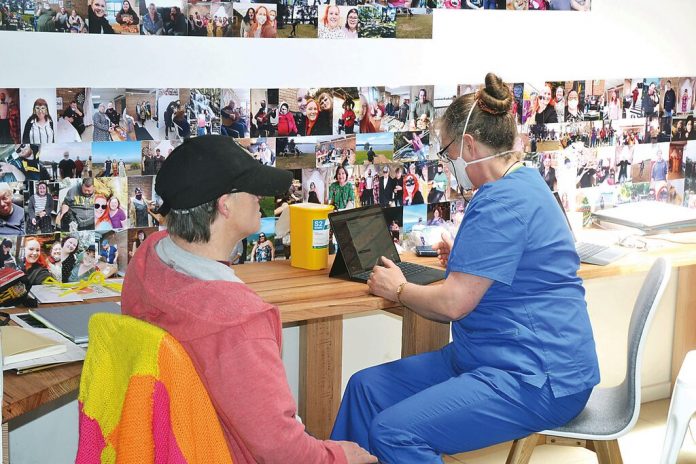 LIAM DURKIN
By LIAM DURKIN
MORWELL-based provider Reach Social Supports has partnered with Latrobe Regional Hospital to offer COVID-19 vaccinations.
It is hoped the arrangement will make it easier for those vulnerable in the community to get vaccinated.
A welcoming space at Reach takes away the daunting nature of stepping into a sterile hospital or vaccination clinic, while support facilitators are on hand to assist in any way possible.
Reach Social Supports managing director Tom Whiting said the program roll-out had been well received.
"The response has been really wonderful," he said.
"We've had people reaching out to us from all over Gippsland.
"It is clearly something people are seeing as a priority.
"Latrobe Regional Hospital is trying to get out to as many places as they can and Reach is trying to make sure we get to as many people in need as we can.
"The vaccination rate doesn't sit at 70 per cent in every group, while it might be something we get to in the city at one time or regionally in another we also forget about different groups and the vulnerable population of the Latrobe Valley is a slower uptake … we're here to help out."
Vaccinations will be available at Reach until such time it has satisfied its delivery to the community.
Patrons do not have to be a Reach client or NDIS participant to be eligible.
Although Reach cannot offer walk-ins, people are able to come in and talk to the service, who will then connect them with a vaccination through LRH.
Mr Whiting said Reach was committed to
breaking down any barriers people had towards the vaccine.
"The more you understand the less you have to fear," he said.
"The best defence is the one we have as a community."
Away from the vaccine, Reach offers support services to predominantly NDIS participants across Latrobe Valley, South Gippsland, Bass and Wellington.
Reach Social Supports is a team of passionate individuals committed to partnering with those living with mental health challenges to achieve their optimal state of personal, social and emotional wellbeing.
Those wishing to find out more about Reach can do so by phoning 1300 982 339, or emailing contact@reachsocialsupports.com.au.
Reach is located at 1A Collins St, Morwell.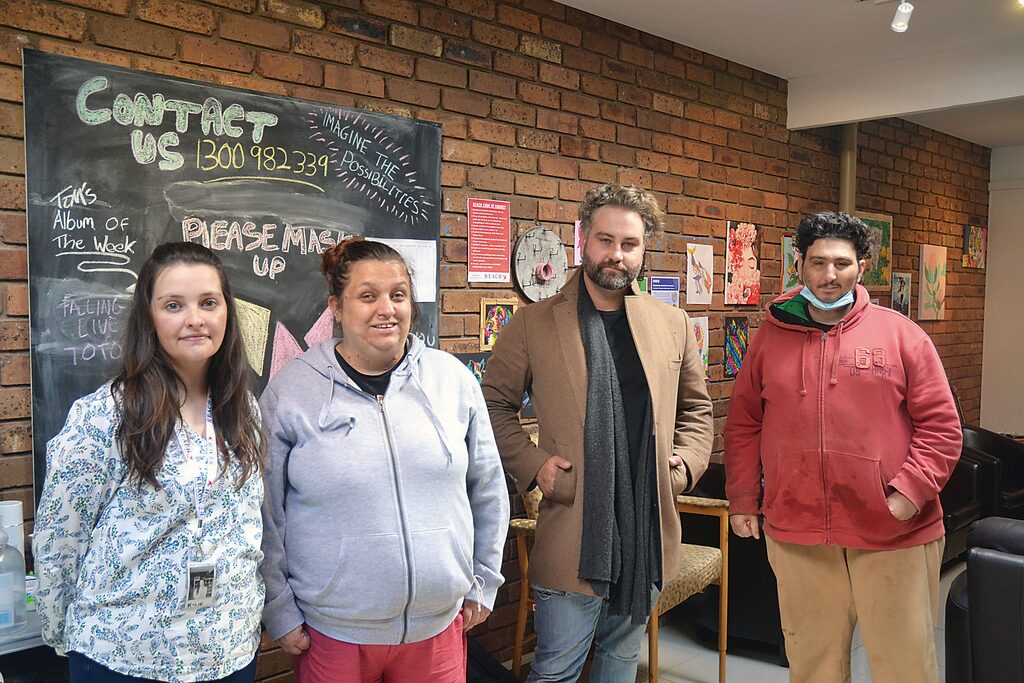 Here to help: Reach Social Supports, Morwell is working in partnership with Latrobe Regional Hospital to administer COVID-19 vaccinations. Pictured are Reach Social Supports support
facilitator Kylie Wright, Ash Lia, Reach Social Supports managing director Tom Whiting and Ross Kelly.