Alyssa Fritzlaff
Traralgon was swarming with busy shoppers at the Big Day Out sale on Friday.
Many shops on the town's main streets and Traralgon Centre Plaza got involved in the initiative.
Traralgon's Chamber of Commerce (TCC) was the force behind the big day, which aimed to get people out supporting local businesses as COVID-19 restrictions ease.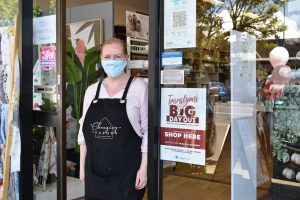 TCC president Luke Henderson was pleased with how the event fared.
"A lot of the business owners were really happy that we were trying to some things coming out of a really difficult period, and they look forward to seeing it grow in future years," he said.
"It was really good to see the positivity of people coming in and enjoying the day out was something that really made them enjoy their work day as well."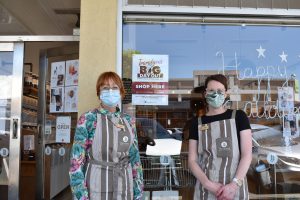 Mr Henderson said it was good to see Traralgon join together to put on the sale.
"Traralgon CBD joining with Traralgon Centre Plaza to run and all town event was something that we were wrapped with."
"I attended the event, and helped hand out over $2000 worth of vouchers that were purchased from local businesses."
Big Day Out sale signs were plastered on almost every shop window, as locals wandered from store to store, hands full of new purchases.
Frankies cafe was decked out in colourful balloon arrangements and put on a $50 voucher draw for customers.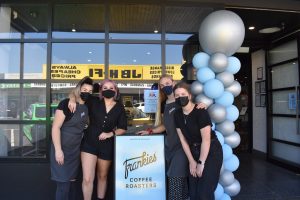 Other stores had various discounts and meal deals for those in attendance.
"We will be looking at growing it in future years, and making it bigger and better as we move forward," Mr Henderson said.
"Despite the day being finished we continue to encourage everybody within Latrobe City to support those small businesses that support you."