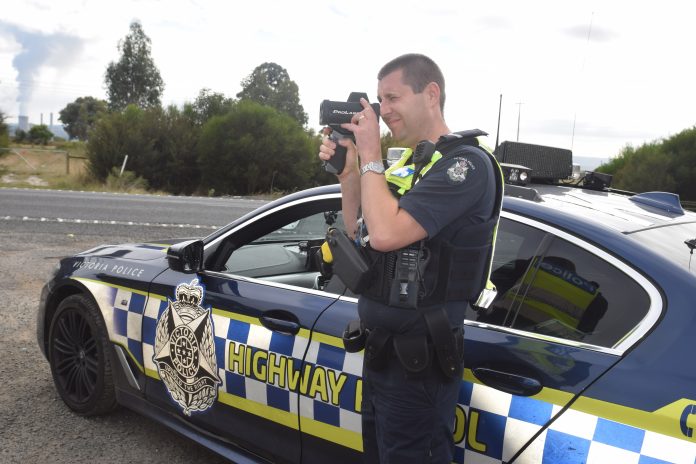 Staff writers
Victoria Police will be highly visible on roads around the Baw Baw and Latrobe City
regions in the lead up to Christmas.
Starting this weekend, local police and highway patrols will join forces with State
Highway Patrol to target high-risk driving behaviour, including speeding, impaired
driving and distraction.
"We work with local police and road safety partners to identify road trauma trends and target those areas that are considered high-risk," a highway patrol spokesperson said.
"October to December is a particularly high-risk period across Victorian roads  – we experience increased travel across the state, particularly over weekends in regional Victoria, due to favourable weather conditions and extended daylight savings hours.
"We also see an increase in social events involving  alcohol and drugs, and vulnerable road users (pedestrians, cyclists and motorcyclists) are more active."
It comes as 356 offences were detected by police across both regions during
Operation Compass, which ran over two consecutive weekends (October 29 to November 2) and November 5-7) – including 206 speeding offences.
Victoria Police will utilise its Alcohol and Drug Testing vehicles to conduct highvolume alcohol and drug testing.
Motorists are reminded that police vehicles also have the capability to conduct
alcohol and drug testing at any time.
There will be a focus on tourist travellers as visitors continue to flock to regional
Victoria following the recent easing of travel restrictions in metropolitan Melbourne.
There will also be a focus on commuting and recreational motorcyclists, with Victoria
Police data indicating that October – December is highest risk period for motorcycle
trauma collisions.