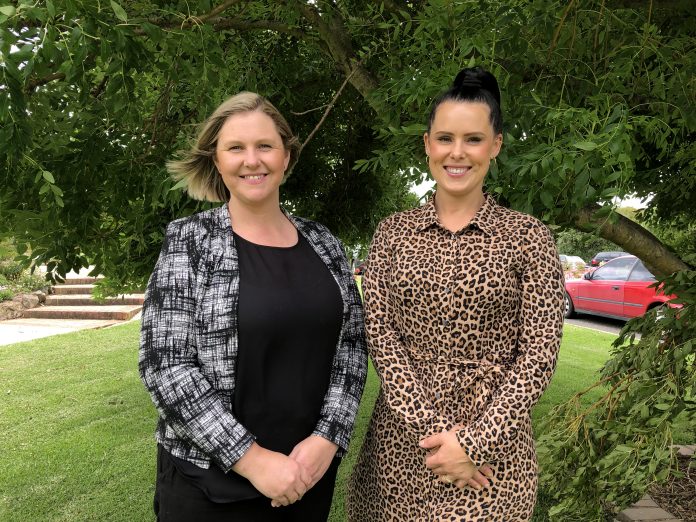 Alyssa Fritzlaff
INNER Gippsland, including Morwell, has been identified as a priority area for more Child Protection workers.
The Department of Families, Fairness and Housing (DFFH) are calling for more people to join the workforce.
DFFH has launched a new recruitment drive called 'Go Where You're Needed', which is aiming to recruit more than 280 new Child Protection workers throughout the state.
There are many positions available for those joining the workforce.
"We are helping get experts into communities across the state to make a real difference to the lives of vulnerable children and families," Minister for Child Protection Anthony Carbines said.
"These are rewarding opportunities for a broad range of roles in the ranks of the child protection workforce and a chance to become part of a system that ensures all Victorian children and families are safe."
Kylie Hodges and Victoria Hingston are Child Protection workers based in Gippsland.
Ms Hingston is currently in the role of Practice Leader in Case Planning, and has worked in the field for more than 20 years.
"At university they identified Child Protection as a quite challenging field, and I really enjoy a challenge, so I thought it would be a good opportunity to do a student placement there… I just loved it and have never looked back," she said.
Ms Hingston said there are lots of supports in place for those joining the industry, including
structured training and peer support.
"Every day is very different… you're exposed to learning opportunities every moment of the day and I really like that, and thrive in that environment.
"It's quite structured, there's lots of training available for staff… there's a lot of support built in."
Ms Hodges has spent much of her life in Gippsland, and explained that joining the Child
Protection workforce was an eye-opening experience. She has now worked in the field for 16 years.
"It was a shock to my system, I had lived a very sheltered life… I remember loving my parents more than I already did."
Both women have children of their own, and find that despite being busy at work, their jobs
allow them flexibility, such as being able to attend school functions or other important family events.
"Even with the busy schedules we have, when there's been important events for our children we are able to have that flexibility," said Ms Hingston.
"They do acknowledge that family is important, your children are important."
There are also many supports available for workers, including mental health support.
"We have a really good wellbeing service at work, which actually allows you to link your family in as well," Ms Hodges said.
"Mental health has become a really big focus during COVID… the services are really easily
accessible. I think the department is really good at focusing on mental health."
Another area that appealed to the women upon entering the workforce was the job security and the opportunity to grow.
"I liked the idea of having a really stable, secure career with lots of benefits," Ms Hingston said.
"I love my job in Child Protection, so I'm always going to say 'give it a go'… if you're going into there willing to learn and willing to work hard and develop supportive relationships with everyone around you, then it's a very positive job."
There are a number of different positions within the field, which Ms Hodges said is one of the benefits of working in Child Protection.
"You don't have to just stay at the level you start. You can go sideways, you can go up, you can go down,'' she said.
"It gives you the opportunity to build on your skills in slightly different roles, and that has been really, really good. It gives you a bit of variety and diversity without having to go from agency to agency or leave jobs all together.
"People like Vicky and I have lasted so long for a reason… it's so rewarding, and I don't think you ever see a staff member that doesn't find that."
To learn more about Child Protection jobs, visit: https://childprotectionjobs.dffh.vic.gov.au/