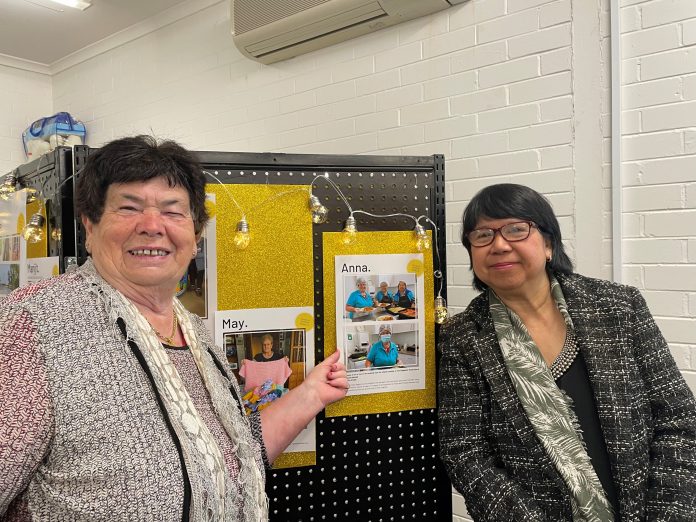 Alyssa Fritzlaff
GIPPSLAND Multicultural Services' (GMS) COVID Memory Museum launched on Friday, December 10.
The event was the first opportunity participants had to see the important project they had contributed to.
GMS, in partnership with Gippsland Women's Health, began the project as a way to connect with multicultural women in the Latrobe Valley, helping them to share their experiences during the pandemic.
The museum is part of the WoMHEn (Workforce of Multicultural Health Educators) Project, and had multicultural women from all over Latrobe Valley send in images of items or activities that helped them through the pandemic.
GMS received a number of submissions, 33 of which were included in the exhibition.
"The WoMHEn Project recognises the right of everyone to get accurate
information and are informed in their own language to make health decisions," said Melanie Brown, Gippsland Women's Health manager for health promotion.
"The project brings local multicultural women together, where they are supported to received vital health information and at the same time are sharing their own experiences and stories."
Many participants and their families attended the event, which provided an opportunity to develop connections with each other and connect through storytelling.
Each image was accompanied by a description explaining the participant's personal pandemic experiences and the meaning behind the photograph.
GMS Chief Executive Officer Tania Ryan said the project has been welcomed by females across the community.
"This opportunity to share stories and support one another has been welcomed
by our local women. It is so important through these times for people to know that they are not alone," Ms Ryan said.
Arfa Khan, president of United Muslim Sisters of Latrobe Valley, participated in
the photo collection with her two young daughters.
"It was interesting to showcase how our emotions traveled through COVID and what kept us moving," she said.
"The girls' drawings were a reflection of acknowledging that COVID has changed
our life and we too were introduced to new norms to keep ourselves and our
community safe."
The event was also attended by local Nurse Unit Manager Bosede Adetifa
from Latrobe Regional Hospital who provided a mental health session for participants.
The GMS COVID Memory Museum is set to appear across the Latrobe Valley in local libraries in 2022.