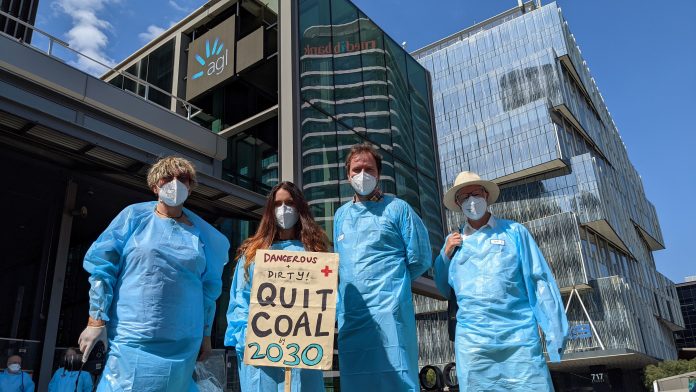 Michelle Slater
Energy giant AGL is in the midst of establishing climate targets for both of its proposed companies ahead of its planned demerger, with details expected to be announced next week.
AGL will unveil its half-yearly results at a stakeholder meeting with further details on its plans to split the company into two separate entities Accel Energy and AGL Australia.
AGL Australia will be focusing on energy retail, while Accel will hold on to the portfolio of coal and gas.
However, it is unclear how this could affect the Loy Yang A closure date by 2048 with the company's current climate statement outlining targets to achieve net zero by 2050.
An AGL spokeswoman said the new climate commitments would enable "each business to focus on their respective strategic opportunities and challenges presented by the accelerating energy transition".
"As Australia's largest electricity generator and largest electricity retailer, we recognise our significant role in the energy transition and energy needs with the commitment to decarbonise."
The spokeswoman said AGL still believed thermal generation had an "important role to play" as the energy industry phased out coal and gas.
"The exit of thermal generation must happen responsibly and via a co-ordinated plan across governments, industry, regulators and the community," she said.
It comes as health care workers and community members held an action outside of AGL's Melbourne headquarters on Monday calling to replace coal with renewables by 2030.
The group set up a mock medical ward with dying patients to demonstrate the health impacts of air pollution and climate change, warning the "climate crisis could dwarf the impacts of COVID-19".
Latrobe Valley mental health nurse Veronique Hamilton addressed the rally stating that Loy Yang A's 2048 closure date was "unrealistic".
"AGL needs to come clean with the community about a realistic and appropriate plan to replace it with renewable energy and ensure a transition that includes skilled local jobs," Ms Hamilton said.
"As a mental health professional, I see a lot of uncertainty in the community about both climate change and the future of the energy industry, and that can have severe impacts on people's mental health."
The Victorian government reiterated its commitments to work with "all energy market participants to ensure an orderly energy transition which protects workers and regions".
"The Victorian government continues to implement nation leading renewable energy reforms which are delivering thousands of jobs, energy security and lower power prices for Victorians," a government spokesperson said.
Nationals Member for Eastern Victoria Melina Bath said the government had an "urgent responsibility" to "come clean" on its plans for the Valley, whatever the update from AGL.
"Labor must work with the community and industry to ensure the right planning and investment is provided," Ms Bath said.