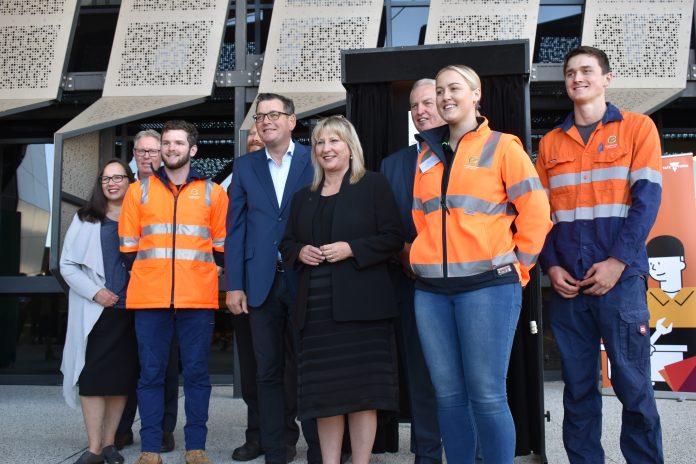 Alyssa Fritzlaff
Victorian Premier Daniel Andrews visited the Latrobe Valley today for the opening of the Morwell Trade Skills Centre (MTSC) at TAFE Gippsland.
Mr Andrews and Training and Skills Minister Gayle Tierney officially opened the $35.5 million campus redevelopment at the Morwell Campus this morning in front of a gathering of TAFE Gippsland staff and students, Latrobe City Council members and other community leaders.
The new facility promises to cater for 50 per cent more students in plumbing, electrical, electrotechnology, instrumentation and control, animal care and horticulture.
Mr Andrews' said the state government invested in TAFE because it is "important" and is where jobs and good wages come from.
He encouraged parents all over Victoria to see TAFE the same way.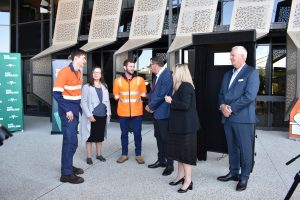 "I want every single parent across the state to view vocational education and training, competency based education and training on an equal footing to a university pathway," he said.
"Because you know what? Jobs are coming out of places like this. The careers and the good wages are coming out places like this.
"University is important, that's a legitimate pathway for many. But, the evidence is very clear – this is where the jobs are coming from, these sorts of skills."
The MTSC features specialist workshops and skills bays, plumbing and electrical lab facilities and general-purpose classrooms.
The construction of the facility also created jobs 507 jobs, including work for 20 apprentices, trainees and cadets.
According to the state government, TAFE Gippsland experienced a more than 28 per cent increase in enrolments for students looking to study at MTSC.
Also present at today's opening was Labor Member for Eastern Victoria Harriet Shing.
"This is a project worth celebrating," she said.
"These world-class facilities are a key part of our long-term transition and development to give more Gippslanders the benefit of record funding in TAFE, training, and pathways to the jobs they want, closer to home."
The state government invested the $35.5 million for the project in the Victorian Budget 2018-2019, with investments in TAFE Gippsland facilities at Warragul and Sale in addition to Morwell.