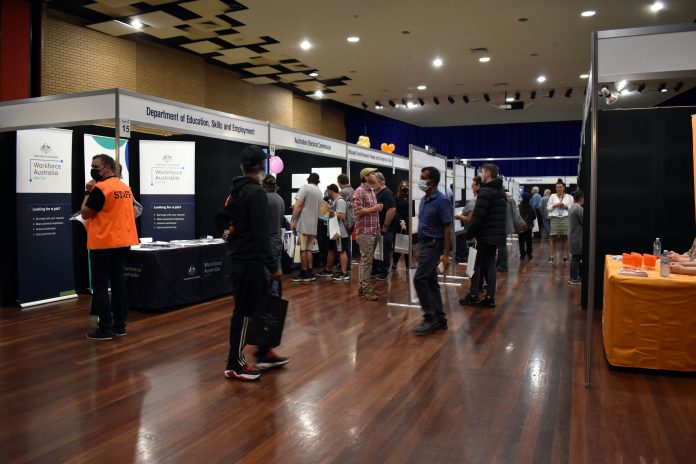 Alyssa Fritzlaff
THE Latrobe Valley Jobs Fair was held last Thursday at Morwell's Kernot Hall.
Many people from all over Gippsland attended the event, on the hunt for a job that suits them. Local businesses and authorities had stalls set up.
Their booths were overflowing with informative pamphlets and other information about job opportunities.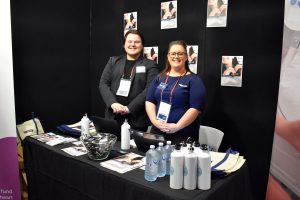 Members from each workplace manned the stands, ready to meet prospective candidates and have a chat about what sorts of jobs they had on offer.
Outside Kernot Hall, the Bling51 Coffee van was caffeinating attendees, and the Rotary Club of Morwell were putting on a sausage sizzle.
Inside, one big room housed all the stall holders, while smaller rooms held seminars and resume workshops.
Federal Member for Gippsland Darren Chester said the event was a welcome boost for jobseekers after the challenges Gippsland has been through over the last few years.
"Parts of the Gippsland economy, including construction, meat processing, IT, aged care and disability services, are finding it hard to obtain suitably skilled local staff," Mr Chester said.
"Some areas of the resources sector are in decline, but we expect that several planned solar, wind and hydrogen energy projects will create large-scale labour demands, so there are plenty of opportunities."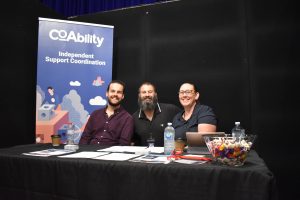 Those managing the Latrobe Health Services' stall, Nicole Krawczyk and Bailey Lay, said the fair was a good opportunity to look for people to fill available positions in their organisation.
They encouraged people to apply for their wide range of positions up for grabs.
"We are open to anyone that meets our values," Ms Krawczyk said.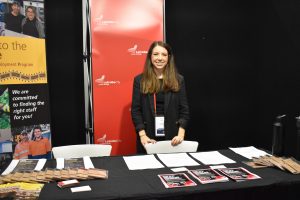 "And people that have a growth mindset," Mr Lay added.
A number of government agencies were on the hunt for candidates, as well as businesses like McDonald's and support services like CoAbility Support Coordination.
Latrobe City Council had a stall set up, as did TAFE Gippsland.