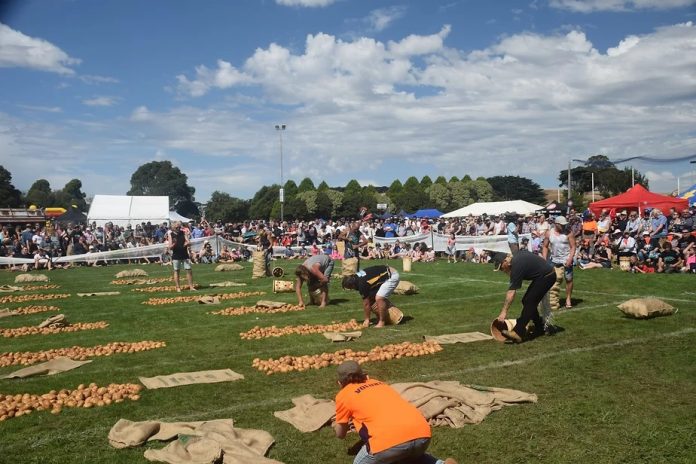 LIAM DURKIN
By LIAM DURKIN
THE beloved Thorpdale Potato Festival is on the brink of extinction.
All incumbents of the festival's volunteer committee have signalled their intentions to step down, and with no one in line to replace them, organisers are scrambling to save the popular biannual event.
A meeting to decide the festival's future will be held on Tuesday, June 7 from 7.30pm at the Thorpdale CFA.
Should the meeting fail to appoint a new committee, the festival will wind up its affairs and distribute what money it has in the bank.
Festival publicity officer Barbara Butterworth said it was all on the line.
"The situation is unless we get some people there (at the meeting) from the community and neighbouring areas who are willing to take on the organisation of the spud festival next year – it is not going to happen," she said.
"It would be disastrous, it is not something we are taking lightly … I am devastated."
The festival returned with a bang in 2015 after a long hiatus, and was held twice more before COVID put paid to its immediate future.
However, given the extensive amount of planning needed for the event, those who have served previously are understandably burnt out, and are now putting out a call to arms.
"We need a representative from every community group that is going to benefit," Ms Butterworth said.
"We need about 20-30 people to help run the event but a core of maybe 10 people who are very devoted.
"We won't turn away anybody who can come and help."
The festival, held at the Thorpdale Recreation Reserve, generates around $60,000 for local groups.
Attractions at the festival pertaining to the humble spud include cooking demonstrations, sack races and 'hessians on the field'.