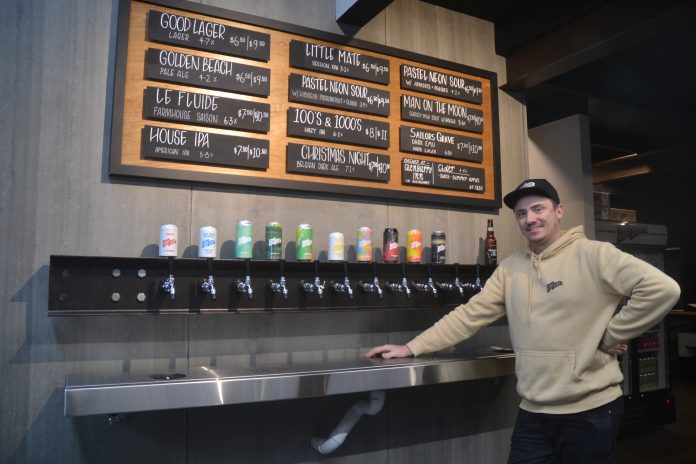 Jaci Hicken
TRARALGON'S Good Land Brewing Co can't wipe the smiles off their faces after winning three medals at the 2022 Australian and International Beer Awards (AIBA).
AIBA is the world's largest annual beer competition, with 2634 entries from 355 breweries from across the globe this year.
Head brewer Jimmy Krekelberg is stoked with how well Good Land went at the AIBA in their first year in the competition, winning a gold medal.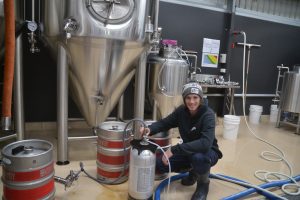 The brewery's Saison – Le Fluide in a can, won a gold medal in the Best Belgian/French Style Ale section.
The farmhouse ale lets the malt and yeast do the talking, with citrus-like overtones, the aroma of cloves, bubblegum and banana all tied together with the spicy notes of the grains.
The ale pours a beautiful golden colour with a bone white frothy head and a refreshing, crisp finish.
Even though Good Land Brewing Co only has three beers in its core range, Golden Beach Pale Ale, Good Lager and Little Mate XPA, it brews specialty beers as a one-off, unique seasonal batches that sold on a first-in, first-served basis.
One of those specialty beers is their Pastel Neon sour – Apricots and Peaches, which took out a silver medal in the Best Fruit Beer section, American-style fruited sour ale category at AIBA.
One of the flavourites, at the Good Land Brewing Co tap room has been the 100s & 1000s hazy pale ale, which sat well with the judges at AIBA, taking out a silver medal in the best modern pale ale section, juicy or hazy strong pale ale category.
"100s & 1000s pale ale is the only specialty beer we brewed that we have brought back and has the potential to add to our list," Mr Krekelberg said.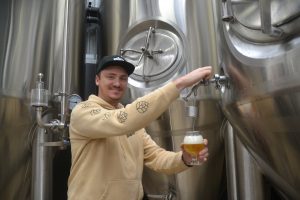 "So far, we have brewed about 30 different beers and usually, we brew a beer once, never to be brewed again."
Good Land was not the only local brewery that did well at the AIBAs, with five other Gippsland breweries taking out medals, with a highlight being Ocean Reach Brewing, Cowes taking out a major trophy as the Best Amber/Dark Ale.
Serving people at its Standing Drive, Traralgon taproom every Friday and Saturday, the family-run business will celebrate its first birthday on Saturday, July 23, with a Good Land, Good Days festival.
At the Good Days Festival, Good Land Brewing Co will be releasing eight new beers, including a stout that has been aged in American bourbon barrels and beers that have been a collaboration with Carwyn Cellars, Sailors Grave Brewing and 2 Crows Brewing.
"We will be pouring other Gippsland breweries from our 20 taps as well and you will get your very own festival glass to test them all out in, that you'll be able to take home afterwards," Mr Krekelberg said.
"There's an absolute killer line-up of music to keep the day going with Matthew Bentley, Sleepless, Nick Carver and the Mean Street and the Butchers all doing sets.
Charlie's Barbecue food truck will be on hand for a feed, but you will need to book as tickets are limited."
Tickets for Good Land, Good Days are available at goodland.beer/good-days