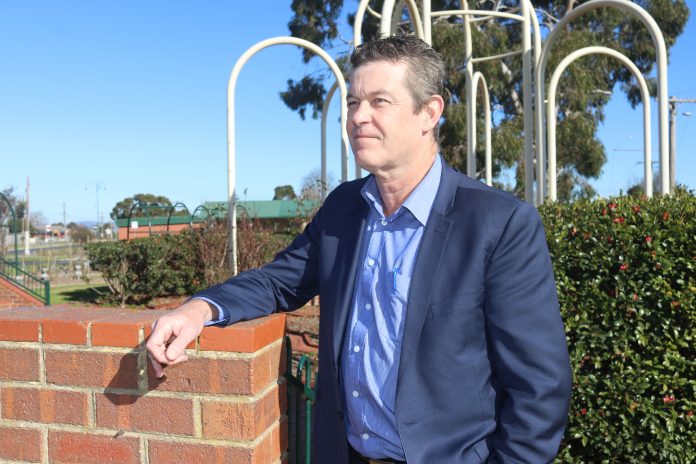 Michelle Slater
INDEPENDENT Member for Morwell Russell Northe will be quitting politics at this year's state election, after holding the seat since 2006.
Mr Northe told The Express he would not be re-contesting the November election and would "have more to say at a later time".
"I do wish to take the opportunity to sincerely thank those who have supported me during my years as a Member of Parliament, and wish all candidates the very best in the lead up to the election," Mr Northe said.
Mr Northe was first voted into the former Labor safe seat 16 years ago, wining Morwell with 52.12 per cent of the two-party preferred vote from Labor MP Brendan Jenkins.
The popular ex-Traralgon Football Club midfielder and coach first took the seat as a Nationals MP, and later turned Morwell into a safe electorate for Victorian Coalition.
He was elevated to Cabinet under the Napthine Government, becoming Minister for Small Business and Minister for Energy and Resources, holding this portfolio during the Hazelwood Mine fire in 2014.
Mr Northe sat as a Nationals MP for 11 years, before he quit the party in 2017 when he took a break, citing issues with depression, gambling and debts, and came back as an Independent.
The now 56-year-old re-contested Morwell as an Independent in 2018, narrowly winning the seat with a reduced margin of 1.84 per cent against Labor.
Latrobe University adjunct research fellow in politics Ian Tulloch said he believed Mr Northe's departure would pave the way for The Nationals to reclaim the seat.
It comes as Victorian Electoral Commission boundary redistributions shuffled Moe into the electorate, providing with it a traditional Labor vote.
But Dr Tulloch said he did not think this would impact the outcome for Morwell, which would be won on the rural conservative vote, with a contest between the Liberals and Nationals.
So far, two candidates have put up their hand for Morwell, with Traralgon footy club member Martin Cameron standing for The Nationals, and emergency department doctor Kate Maxfield for Labor.
"Russell Northe was a popular local person and not a typical independent because of his strong association with the Nationals in the past," Dr Tulloch said.
"Morwell is not a seat Labor can expect to win and I don't expect them to win it. The Nationals should hold it comfortably. It is not a crucial seat and I don't think it will go down to the wire."
Dr Tulloch said he expected there to be an overall swing against the Andrews Labor Government, but Labor would still win the election with a reduced margin.
He said the seats of most interest were in Melbourne's east and outer south-east.
However, University of Melbourne political scientist James Murphy said a high profile independent or third-party candidate could be in "with half a chance" this year.
"Russell Northe being out of the picture massively changes the game in Morwell. Plenty of Northe voters are likely to gravitate back to the Nats," Dr Murphy said.
"But it's clear Morwell has bit of a taste for independents, or non-major party candidates. This is the wildcard that could hurt the chances of the Nats regaining the seat."