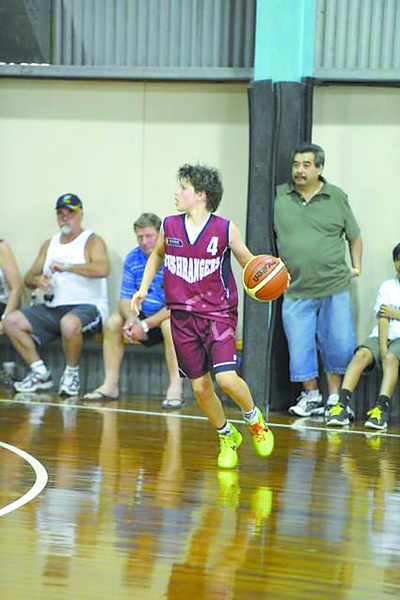 TRARALGON 12 year-old Nathan Catherwood has been selected in the Victorian Country under 14 squad for the Basketball Australia National Intensive Training Program.
Catherwood, who plays between point guard and shooting guard, said he was excited when he came home from school one day to find the letter from Basketball Victoria.
"I was really excited," he said.
"So was mum – she just about jumped through the roof."
Catherwood started playing basketball when he was five years old, at the suggestion of an umpire.
"Mum used to play and during half-time, I used to go out into the middle and dribble the ball," he said.
"One day the umpire came up and said I should join a program that teaches kids how to play."
As part of the National Intensive Training Program, Catherwood will attend camps and training sessions throughout 2012.
He will then try out for the team that will compete at the national championships later this year.
Catherwood,who is on the court five days per week, said he gave away football and gymnastics to focus on basketball.
Apart from the competition, he said his favourite thing about playing was the social element.
"I love playing with teammates and getting to know people from all over the country," he said.
Although he is only 12, Catherwood also made a number of mature observations about his basketball.
"I also think through basketball I am learning important skills that will help me in other areas of my life," he said.
"I might even be too young for this program, I'm not sure; so I'm just going to do it and see how it goes."
A supporter of the LA Lakers, Catherwood admires Kobe Bryant because he has a lot of the skills required to be a good basketballer.
"I like him because of his determination to be the best," he said.
"He can shoot from anywhere; he's athletic, has good peripheral vision as well as the confidence to shoot."
For the rest of the year, Catherwood will focus on making the team for the national championships and most importantly, having fun.