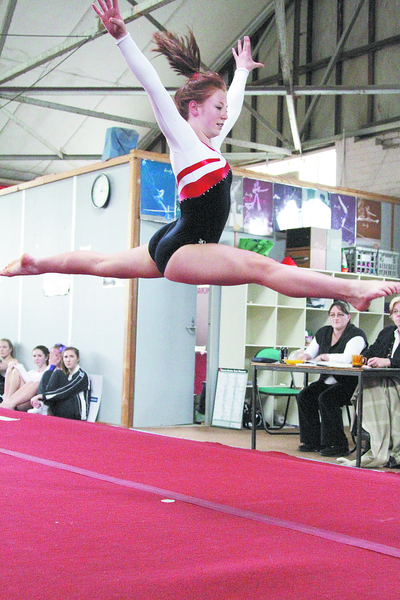 Last weekend Traralgon's Ulinga Gymnastics Club hosted its fourth ovarian cancer fundraising day.
Head coach and administrator Gordon Draper lost his wife to the illness in 2008, and the club set itself a fundraising goal.
"Our aim was to raise $10,000 for ovarian cancer research in 10 years," Draper said.
"At the end of last year our tally was at $7000 so we're well on our way to doing that."
The competition was a pairs event where rather than completing the four apparatuses (horse, uneven bars, beam and floor) separately, the girls do two each.
Gymnasts from across Victoria competed and metropolitan clubs including Bulleen, Templestowe and Chamford were represented.
Draper said the club was "extremely happy" with how the day turned out.
"It's all a bit of fun, we don't take it too seriously," he said.
"We raise the money through the entry fees and then we have a sausage sizzle on the day as well as a raffle."
Draper said men can compete, but the majority of competitors were girls.
"There are a couple of boys who come up from Melbourne," he said.
"They get into the spirit of it, dressing up in leotards and have a bit of fun."