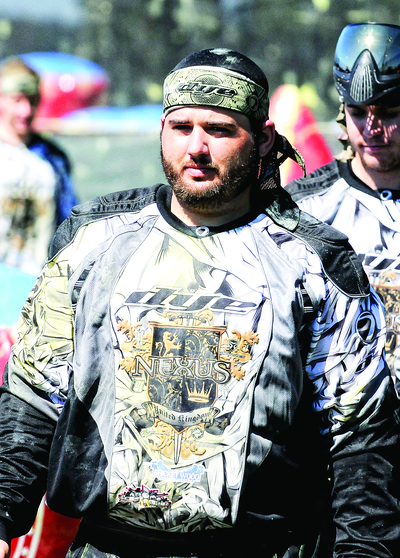 In a club first, Adrenalin Paintball Club has secured world ranked, professional paintball player Devon Stutz, to attend round four of the Victorian State Paintball Championship, to be held at Monash Reserve, Newborough this Saturday.
As an added bonus for the club, Stutz will play on the Hard to Overcome (H2O) team, which won the divisional state title last season.
"This is a very exciting time for the club and for paintball in Gippsland," club president Richard Cameron said.
"To have a player the calibre of Devon come to our event and also play with us is a major coup for the club.
"We believe this is just the start of many more things to come."
Team captain and club vice president Craig McIver said the team was "ecstatic" when he told them Stutz would join them this weekend.
Stutz began playing paintball in the United States at his friend's 12th birthday party and was so in love with the sport, he took on part-time jobs to earn money to play every other weekend.
Now he not only works fulltime for Dye Precision, one of the largest paintball suppliers in the world, but he is a sponsored pro player who travels the world competing in tournament paintball at the highest level.
At the age of 13 he competed in his first paintball tournament with a few of his school friends, and finished second in an event filled with adult teams.
This started Stutz down a path of fun and excitement.
Devon played for professional team London Nexus at last year's World Cup in Orlando, Florida and has recently competed in world events in the US, Russia, Asia and Europe.
The day's action kicks off at 8.30am on Saturday at the Adrenalin Paintball Club's field, Monash Reserve on the corner of Torres Street and Monash Road, Newborough.
Spectators are welcome and entry is free.