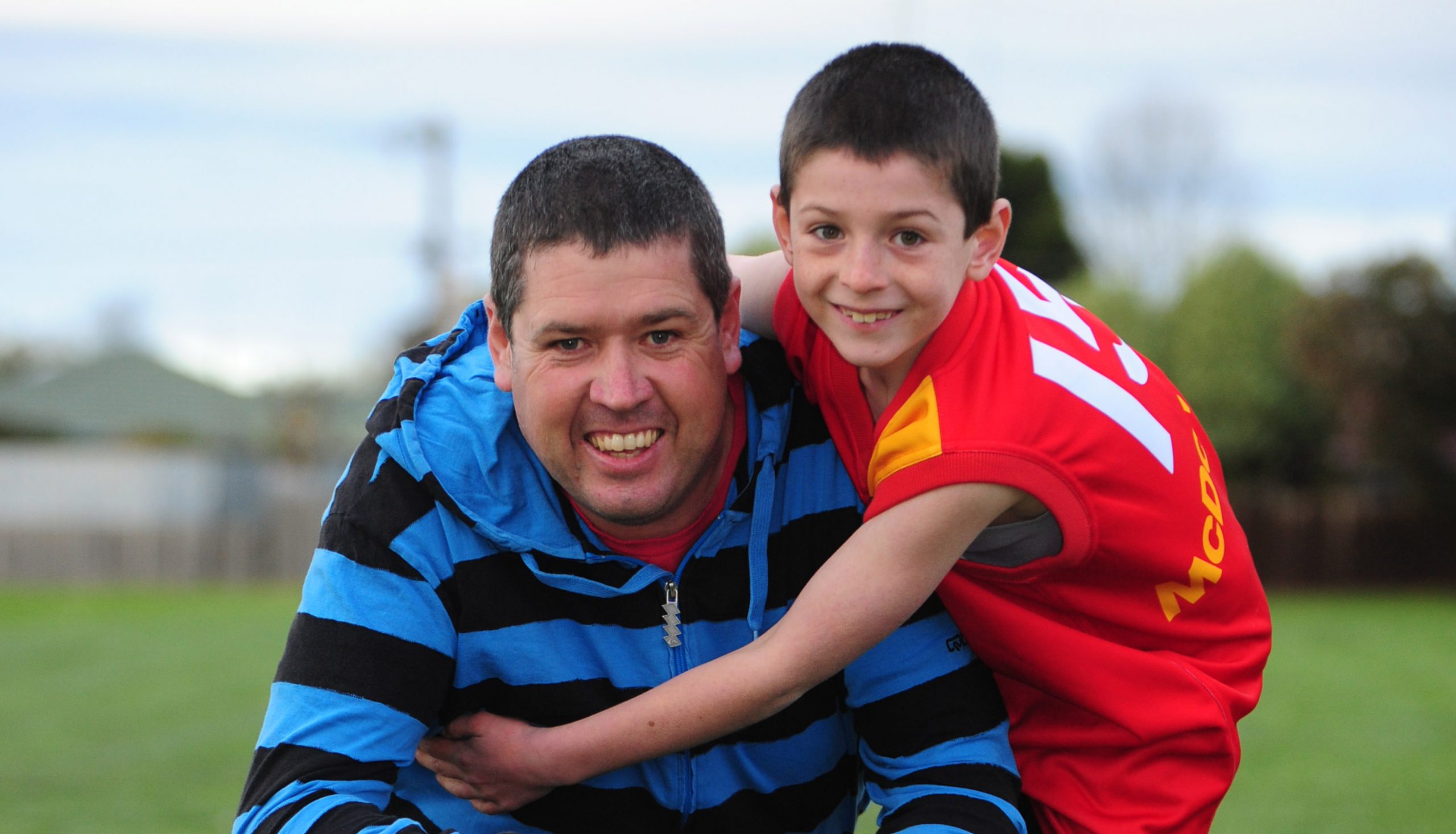 Traralgon's West End footballer Brady Poel prefers playing in front of a crowd of 10,000 people at the Melbourne Cricket Ground rather than a local game.
The nine year-old joined a 200-strong team of passionate junior football fans at the 'G recently as part of the annual McDonald's Mighty Footy Trip.
"I liked (playing at the MCG) because there is more people that see you than when you play at the local ovals," Brady said.
"About 10,000 people watch you instead of only about 20-odd here."
Brady, with the help of Australian Football League's Ricky Dyson of Essendon, perfected his handballing, kicking and tackling techniques, after winning a competition were he had to persuade judges with 25 words or less why he adores football.
Activities included running through a banner, skills session, watching a match between St Kilda and Melbourne, and a tour of the National Sports Museum, which was a highlight for Brady.
Despite bragging to his friends about his achievements, Brady said it was his father Martin who was most envious.
A veteran player at the main stadiums, Brady said he was not nervous as he has played at the 'G multiple times with Auskick, as well as in Adelaide.
"But there were lots of things I was looking at when I was out (on the 'G), mostly I was looking at the goal post because they were so big," he said.
"I think I performed quite well."
The football enthusiast dedicates recess, lunch and weekends to mastering his skills with the hope one day he would be drafted with the Collingwood Football Club.
The full-forward said he was "almost" at the standard required to play for the Australian Football League after nabbing a club participation trophy.
"I am going to continue to train hard (because) I want to play for Collingwood," Brady said.
"I think my next big dream is to make it to the finals in my under 10s West End football, but I've actually achieved that because we are in."
West End lost to Tedas last weekend and finished fourth on the ladder.